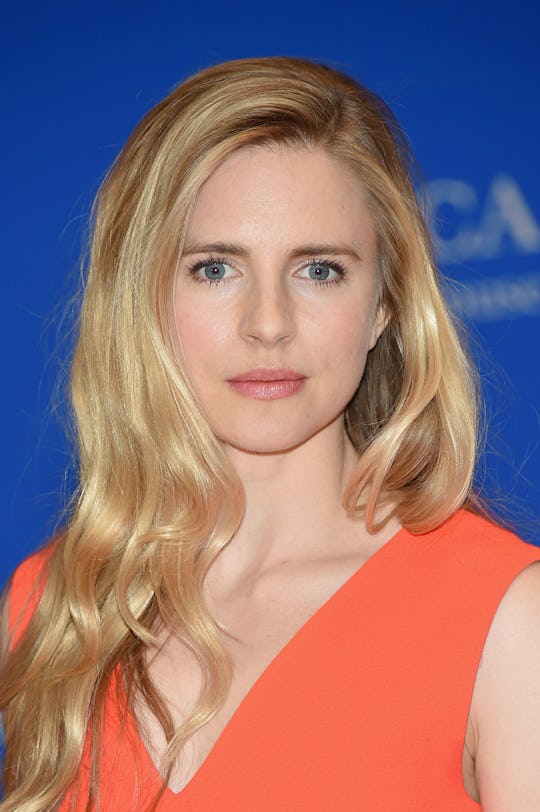 Michael Loccisano/Getty Images Entertainment/Getty Images
Who Plays Prairie Johnson In 'The OA'? Brit Marling Is Also The Series Creator
The central character of the new Netflix series The OA is a woman named Prairie Johnson. Based on the trailer, it looks like the entire show hinges on Prairie and her experiences, especially because the things that happened to her are so strange and unclear. The series explores Prairie's return to her home and her family after a disappearance that lasted seven years, but the mystery about where she was is not the only things plaguing the characters. There's also the fact that Prairie was blind when she went missing and returns with the ability to see. Prairie promises to be a complicated character caught up in a labyrinthian story, as well as the kind of juicy role any actress would jump at. So who plays Prairie Johnson in The OA?
Prairie is played by Brit Marling, who isn't just the lead actress of the series – she's also one of the creators alongside longtime collaborator Zal Batmanglij. Marling and Barmanglij have been working together since they met (along with their other frequent partner, Mike Cahill) at Georgetown University. Though she very nearly could have ended up working at Goldman Sachs after taking on an internship there, Marling ultimately decided to follow her passion for filmmaking instead. It proved to be an auspicious decision.
Marling's first project, co-directed with Cahill, was the documentary Boxers and Ballerinas. After that, she appeared in a number of films, many of them projects she produced and co-wrote with either Batmanglij or Cahill such as Sound of My Voice, Another Earth, and The East. They seem to be a partnerships that work for Marling, and writing has opened up a certain amount of freedom in her acting career, too.
"How terrifying to surrender your life to being chosen all the time," Marling said in an interview with The Daily Beast in 2011. "Having to be chosen and re-chosen. Writing so that I can act became a way of having not more control over my future but not having to wait for permission. You can choose yourself. Hmm, who should play this part? I nominate me!"
Being able to take control of her own career like that has afford Marling a lot of great opportunities, and they're only growing. Playing interesting women who feel real is something that's important to Marling and her role as Prairie in The OA, as well as her influence behind the scenes, definitely fulfills that goal.