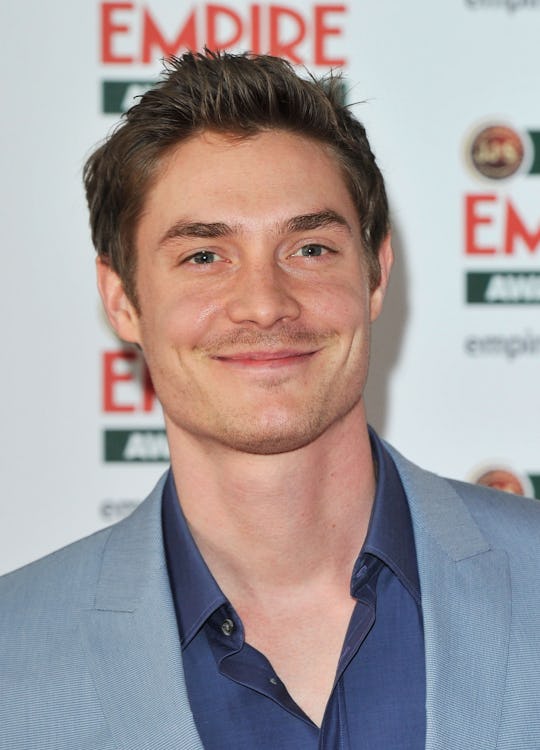 Gareth Cattermole/Getty Images Entertainment/Getty Images
Who Plays Prince Robert On 'The Royals'? Max Brown Has Been Crowned With A Big Role
If you're craving a little extra dose of drama to go with your Sunday evenings, then it'll please you to learn that The Royals Season 3 premiere is upon us. Starting Dec. 4 fans will be treated to 10 glorious episodes of royal hijinks from all of our favorite (and fictitious) British monarchs, including Queen Helena, Princess Eleanor, and Prince Liam. However, there's also going to be one more royal making his grand debut during this third installment in the form of Eleanor and Liam's older brother, Robert. But who plays Prince Robert on The Royals?
The highly anticipated role will be played by actor Max Brown, who is definitely no stranger to the small screen. Apart from his upcoming portrayal, Brown has also been featured in prominent shows like Agent Carter, Beauty and the Beast, Sleepy Hollow, The Tudors, and Mistresses, just to name a few. So even though I have yet to see him in action for this part, I have no doubt that he'll prove to be a crowning success. (Yes, I'm very proud of that pun, by the way.) It isn't hard to see him fitting in with the rest of The Royals family. And considering the character he'll be playing, his story arc should be all sorts of interesting.
I say that because the entire premise of The Royals began with Robert's supposed death back at the beginning of Season 1. This then led Liam to be the next in line to the thrown and so the on-going drama commenced. However, at the end of the Season 2 finale, it was revealed that Robert may not be dead after all. In fact, he may be very much alive, which is why Brown's casting is such a big deal and certainly seems to indicate that Liam and Eleanor's big bro will rise up from the grave.
Of course, I suppose there's always the chance that this is a complete fake-out and Brown will only be used during flashbacks to when Robert was still alive. But I seriously doubt that will be the case, especially since the actor's IMDB page lists Robert as appearing in seven out of the 10 episodes. That would have to be a lot of flashbacks for him to be in. So I think it's safe to say that Robert will exist very much in the present day. But what will his return mean for the rest of his family? What has he been doing all this time? Will he resume his rightful place as heir?
Liam and Eleanor always described their brother as being pretty much close to perfect, so you'd think that having him back would be a good thing. But if there's one thing we've come to know about this family it's that everyone has secrets, and I doubt Robert is any exception. We'll find out soon enough.