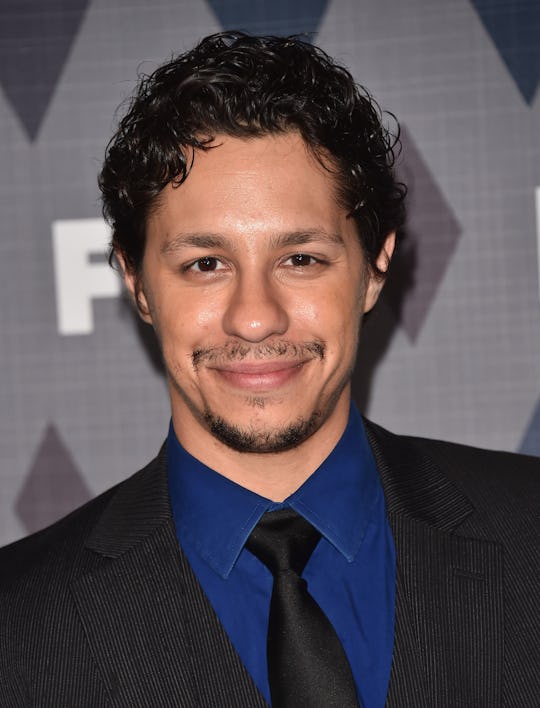 Getty Images
Who Plays Putzie On 'Grease: Live?' David Del Rio Has A Lot To Live Up To
Mark your calendars: Grease: Live is just around the corner, and while the cast is varied, it looks like some of the smallest parts have gone to some very big talent — such as David Del Rio, who plays Putzie on the upcoming Grease: Live spectacular. Although Del Rio has been in the business for a while, this could actually be his big break. He's starred as smaller characters in movies like Pitch Perfect and television series like CSI and Law & Order. His biggest role to date has been as Felix, one of the main characters in Nickelodeon's The Troop.
In the original Grease, Putzie is a member of the T-Birds, and although he has blonde hair in the version we all remember, Del Rio will keep his own slick, dark hair (hey, it looks better that way anyway, right?). While he has just a few lines, Putzie is a member of the crew and is in most of the group numbers, so Del Rio will have a chance to show his stuff.
In a recent interview with Fox to promote the musical, Del Rio described his character in one word: wannabe. "But in the best way possible," the actor joked, according to a YouTube video of the interview. Putzie's look, along with some of the teaser shots with the whole cast, are another sign that this performance of Grease will definitely feel contemporary, instead of just copying the 1978 John Travolta version that we all grew up singing along to. The cast is much more diverse and there's even an updated version of the hand jive.
Originally, the character of Putzie in the 1978 film version was adapted from a character named Roger in the first stage performances. In the film, Putzie gets a little less screen time, but it's worth hoping that he and his girlfriend, Jan, will get their fair time in Grease: Live. Jan is like the Liz Lemon of the Pink Ladies — she likes food and is a little awkward. Together, her and Putz make the cutest, oddball, couple. In fact, they might be the most underrated characters, like, ever.
There are a lot of appearances to look forward to in some of the new roles. Ana Gasteyer will play Principal McGee, Mario Lopez as Vince Fontaine, Boyz II Men will play the Teen Angels (perfect!), and Carly Rae Jepson will play the beauty school dropout, Frenchy. But let's hope Del Rio brings some power to Putzie. He has a lot to live up to.
Image: Alberto E. Rodriguez/ Getty Images; Giphy (2)