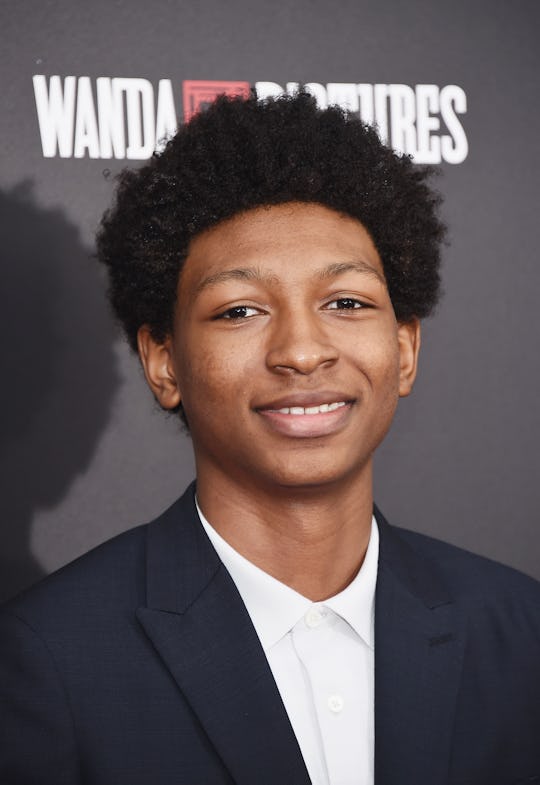 Michael Loccisano/Getty
Who Plays Ra-Ra On 'The Get Down?' His Future Is Very Bright
Netflix has been absolutely killing it with its original programming in the past few years, routinely putting out some of the best things in television. On August 12, get ready for The Get Down, when the first six episodes of the highly anticipated Baz Luhrman musical drama about the birth of hip hop in the Bronx in 1977 will drop. Unlike almost everything else on television, the main cast is entirely actors of color. Who are the actors playing the five young teenagers in the show? Some are more famous than others, but all are talented, for example, the man who plays Ra-Ra on The Get Down. His name is Skylan Brooks and you may have seen him before.
Brooks is perhaps best known for his role in The Inevitable Defeat of Mister and Pete, in which he gained praise for his portrayal of Mister, a young boy who has to fend for himself after his mother is sent to prison. Brooks was also in the movie Southpaw as Hoppy, and in Our Family Wedding in 2010. At only 17 years old, Brooks already has an eight year long acting career under his belt that started with some short films when he was just 9 years old.
Already, Brooks is gaining praise for his raw talent, and his turn as Ra-Ra will probably be his most high-profile acting role to date. In the show, Ra-Ra is the older brother to Boo-Boo, and is known for being wise beyond his years, somewhat the brains of the operation. Ra-Ra and Boo-Boo join Zeke, Shao, and Dizzee (played by Jaden Smith), in a band they eventually call The Fantastic Four Plus One.
The Get Down will follow this ragtag group of Bronx teenagers and their dreams to become music stars at the birth of hip hop. The show is already garnering great reviews celebrating Luhrman's signature dizzying, larger-than-life style about black youth in a blighted city.