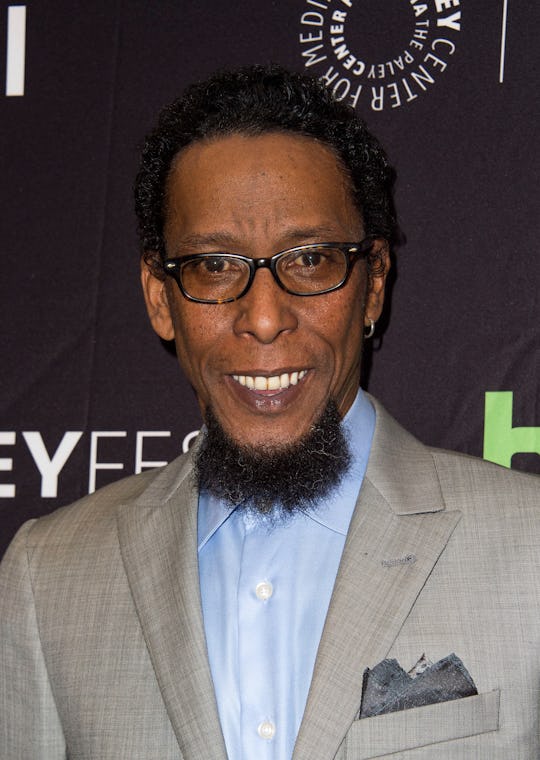 VALERIE MACON/AFP/Getty Images
Who Plays Randall's Dad On 'This Is Us'? He's Been Around For A While
On the first episode of This Is Us, before we realize that all the characters are actually just one family, Randall, played by Sterling K. Brown, finds his biological father. It turns out that the man who left him a fire station when he was a newborn infant is now a near homeless ex-drug addict with stomach cancer who is devoted to his cat and pretty much nothing else. The actor portraying William has a remarkable ability to bring me to tears pretty much every time he appears on screen. Who plays Randall's father on This Is Us? It turns out that he's been around for a while.
The character of William, who Randall ends up taking into his home, is played by Ron Cephas Jones, a seasoned actor with dozens of on-screen credits as well as an impressive theater career. A profile on the actor appeared in Time Out New York when Jones was playing the titular role in a roving production of Shakespeare's Richard III. The mobile Shakespeare troupe acted in venues as strange and as difficult as Riker's Island and Charlotte's Place. Before this, Jones was touring Europe with the Bridge Project, an intercontinental Shakespeare Troupe. Basically, Jones has the highest of brow acting credentials.
At the moment, it appears that Jones is incredibly busy acting in several shows that are airing concurrently. You might recognize him from one of Netflix's new dramas, The Get Down, in which he plays Winston Kipling. You may also recognize him as Romero on Mr. Robot, the critically beloved show that premiered last year on A&E. While he has been appearing in films and on television every so often for the past 20 odd years, it is only recently that he has become something of a silver screen staple. Before this, he starred in several Broadway and off-Broadway productions for years.
Among his film credits, he acted in Half Nelson in 2006 and in Across the Universe in 2007. The films Sweet and Lowdown and He Got Game from the late 90s are two of his other most well known acting credits. Oh, and fun-fact, his daughter, Jasmine Cephas Jones, who plays Peggy Schuyler/Maria Reynolds in Hamilton.