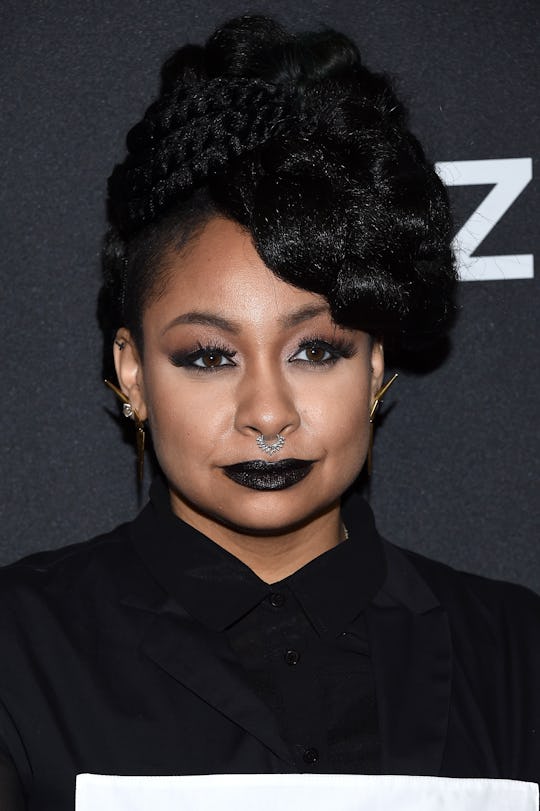 Dimitrios Kambouris/Getty Images Entertainment/Getty Images
Who Plays Raven's Kids On The 'That's So Raven' Spin-off? She Has A Family Of Her Own Now
By now you might have heard that That's So Raven is getting the spin-off treatment — or perhaps you even received a vision of the Disney show to be. So far, it remains unclear if Eddie and Chelsea will be making appearances on the show, in the same manner that Shawn Hunter and others appear on the revival, Girl Meets World. Nonetheless, we do know that Raven Symone will be reprising her role as Raven Baxter. But the big question remains: who will play Raven's kids on the That's So Raven spin-off?
In the spin-off, Raven has two children: Nia and her brother, Booker. Fortunately for us, we don't need a crystal ball to see what will come in the new series. In the original, we see race, weight and other serious issues brought to light. One can only suspect that Disney will continue to blow the whistle on such hard-hitting subjects in this spin-off, especially during a time when such vital issues are repeatedly flashed about in the media.
Whether this purposeful tradition continues to permeate the show or not, we can expect the new plot to look a lot like the original. Except this time Raven is the one dishing out advice instead of taking it. Read on for a sneak peek into Raven's chickadees.
Nia
According to Hollywood.com, Nia is of middle-school age, and whether it's a blessing or a curse, has had her mother's psychic abilities passed down to her. And like mother, like daughter, Nia has been attributed the same "bold, confident and driven" as Raven. Nia's visions get her into the same kind of trouble that Raven experienced as a teen, except now she has an experienced mamabear to guide her, something Raven never really had. Nia "believes in helping people and doing what's right, even if it gets her into trouble," sound familiar?
Booker
Raven's son is the youngest of the two, and is thus more naive than Nia. E! News calls Booker "an unapologetic mama's boy," and dubs him the "Donald Glover type." He is sweet as candy, and unlike his sister, always plays by the rules. And even though he tends to fall for anything, he also knows how to stand up for himself once he becomes aware of a sketchy situation.