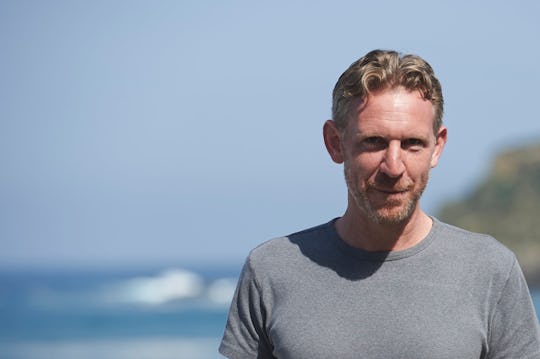 Carlos Alvarez/Getty Images Entertainment/Getty Images
Who Plays Ron In 'Harry Potter & The Cursed Child'? Your Beloved Red Head Is Back
Die hard Harry Potter fans have been anxiously awaiting J.K. Rowling's eighth series installment, Harry Potter and The Cursed Child, which is in previews at the Palace Theatre in London. The stage show, which will have its theatrical world premiere on July 30, takes place 19 years after Harry vanquished Voldemort. Harry's married to Ginny, and his two besties, Hermione and Ron, are married to each other. This makes them all family now. Photos released earlier this summer, gave us a glimpse of the new Potters and Granger-Weasleys. As soon as I spotted him, I needed to know, "Who plays Ron in Harry Potter and The Cursed Child?"
Despite being a strawberry blond, Paul Thornley is the talented actor playing everyone's favorite ginger on stage. (He is currently sporting dyed locks.) This Brit's resume is beyond impressive. According to his Harry Potter and The Cursed Child bio page, Thornley's stage credits include A Chorus Of Disapproval, London Road, In The Red And Brown Water, Private Fears in Public Places, Noises Off, Escape From Pterodactyl Island, Hamlet, Up On The Roof, The Three Musketeers, It's A Wonderful Life, A Midsummer Night's Dream, All's Well That Ends Well, The Tempest, and Kiss Me Kate.
Thornley is also an accomplished television and film actor. You may have seen (or heard) his work in such films as The Brothers Grimsby, London Road, Man Up, Camera Trap, Les Miserables, Broken, The Somnambulists, Metamorphosis and Minions.
You can tell just by looking at The Cursed Child's press photos that grown-up Ron Weasley is the same boy at heart that we fell in love with in the original series. In fact, Rowling herself said on Pottermore,"Ron in his forties isn't very different from Ron in his teens, except that his feet hurt a bit more. Paul's so funny and brilliant in the role."
Ron's laid back attitude is also evident in his wardrobe. Thornley's costume consists of a Molly Weasley-esque sweater, a soft flannel scarf, and a relaxed corduroy jacket. Thornley told Pottermore, "We had to make it look as though he doesn't really care what he wears in the morning."
Those of us stateside and beyond who aren't lucky enough to attend a live performance of The Cursed Child, can use our imaginations beginning July 31, at 12:01 a.m. when a hard copy of the script is released in bookstores everywhere.