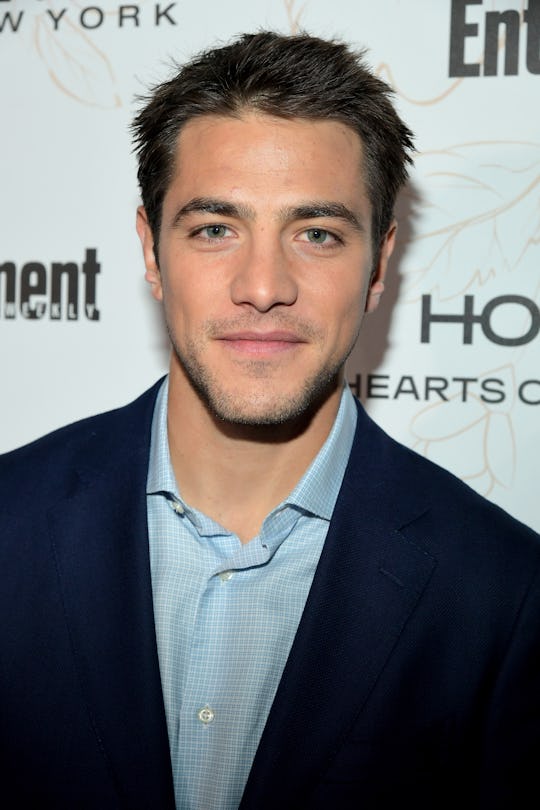 Charley Gallay/Getty Images Entertainment/Getty Images
Ryan Tanner Shares A Complicated History With Andy On 'Station 19'
Shondaland has created some of the greatest love triangles of all time. From the Derek-Addison-Meredith debacle to the Team Fitz vs. Team Jake fights that still pop up in the Scandal fandom, Shondaland knows how to put together a love triangle. So it should surprise no one that Station 19's Andy Herrera finds herself caught between two guys. On one side there's her coworker Jack Gibson and on the other is her lifelong best friend, Ryan Tanner. Although he's not a firefighter, Ryan is obviously important, so who plays Ryan on Station 19?
Alberto Frezza will portray one of Andy's love interests in the series and he has a very interesting background. He revealed on Hollywood Today that he was born in Italy but was raised in Ethiopia where his family still resides. Also, because he grew up in Ethiopia he can speak the country's language, Amharic, fluently. Frezza told The Reporter, a newspaper in Ethiopia, that he didn't begin acting until after he graduated high school.He also credits the film, Stand By Me, as to what sparked his interest in acting, and one of the highlights of his career was getting to work with Kiefer Sutherland, who was in the film.
Prior to pursuing acting, Frezza wanted to play soccer, however, once he made the decision to become an actor instead, decided to leave Ethiopia and move to the U.S. Frezza made the move 11 years ago, first living in New York for two years before moving to Los Angeles. However, the Italian actor is still pretty new to the screen. He got his first breakout role in the short-lived Freeform series Dead of Summer as Deputy Garrett Sykes. Following that he made an appearance on Criminal Minds and was in the short films Shotgun Diaries and Excuse. His role in Station 19 is his first major role since Dead of Summer.
In his personal life, it doesn't look like Frezza is seeing anyone right now. He also seems to have an interest in the environment and wildlife. He's a big fan of documentaries about wildlife and the ocean and is often shouting them out on his Instagram. Besides that though, Frezza keeps his personal life pretty private and you won't find much about it on any of his social media platforms, which is of course his prerogative. But his privacy gives him an air of mystery, which is similar to his character Ryan, who most fans don't know much about so far.
Besides having history with Andy, the only other thing known about Ryan is that he's a police officer. According to PopSugar, his character is also described as "a clever and sensitive reformed troublemaker." So it seems he may be a bad boy turned good, though one has to wonder what kind of trouble he got into in the past and is he really totally reformed. Hopefully fans will find out during this first season of Station 19.
Fans will also see how Andy handles this love triangle she finds herself in as well. Will she choose Ryan, who she's known forever, or her coworker Jack, who will also let her down by leaving her father behind in a fire? Based on the trailer, I'm currently Team Ryan but that could quickly change once the show airs.
You can decides whose team you're on and officially meet Ryan and the rest of the characters on the new series when Station 19 premieres on Thursday, March 22 at 9 p.m. EST on ABC.
Check out Romper's new video series, Romper's Doula Diaries:
Watch full episodes of Romper's Doula Diaries on Facebook Watch.