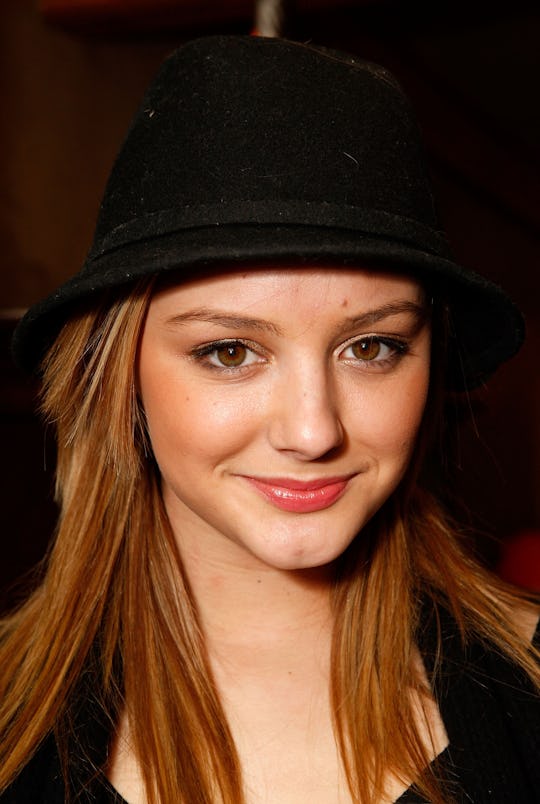 Marsaili McGrath/Getty Images Entertainment/Getty Images
Who Plays Sherry On 'The Walking Dead'? Christine Evangelista Has A New Show In The Works
Sherry is a character who has been newly reintroduced to The Walking Dead, but she seems like she might be significant down the road. Viewers first met Sherry during Season 6 when she was a Savior on the run with her husband Dwight and sister Tina, and she didn't make a great first impression. Sherry and Dwight ended up robbing Daryl on their way back to Negan, where they were severely punished for daring to step out of line. Sherry has now been forced into a marriage with Negan (when your only other option is your death or the death of your loved one, you're not being given much of a choice) and it's clear she's struggling with her place in Savior society. If she ends up becoming a bigger part of the show, you may be curious to know: who plays Sherry on The Walking Dead?
Sherry is played by an actress named Christine Evangelista, a New York native who describes herself as an "animal lover and rescuer, actress, musician" on Twitter. She's been acting for the last sixteen years, starting off in off-Broadway shows after graduating from the Herbert Berghof School of Acting. She soon transitioned into television and movie roles, and her spot on The Walking Dead is only the most recent.
Many of Evangelista's onscreen roles have been on the smaller side, snagging supporting parts in films like The Intern and one-off episodes of different series, such as Law & Order, Chicago Fire, and The Good Wife. In addition to what could be a growing role on The Walking Dead, Evangelista has a few other projects in the works. She'll be appearing in the boxer biopic Bleed for This, which stars Miles Teller, and she also has a lead role in the upcoming E! series The Arrangement.
In The Arrangement, Evangelista plays an up-and-coming actress who considers entering into a contract marriage with a famous action star. The star in question also happens to follow a suspiciously cult-like, self-help organization called "the Institute of The Higher Mind," which is definitely not at all Scientology, no way no how. If it's anything like E!'s other scripted series, The Royals, it'll be the kind of hot mess you can't look away from. The Arrangement is set to air in 2017.
With a supporting role in a major TV show like The Walking Dead and a starring role in her own show on the way, it looks like the most exciting part of Evangelista's career is just getting started.