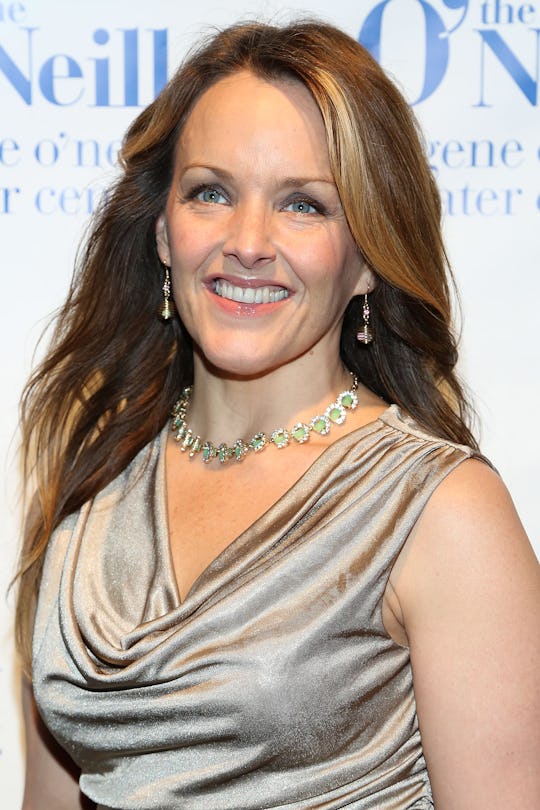 Monica Schipper/Getty Images Entertainment/Getty Images
'Girlboss' Introduced Someone From Sophia's Past
Warning: spoilers from Episode 11 ahead! Dean Norris may be portraying Sophia's dad, Jay, but for the majority of Girlboss Season 1, Sophia's mother has been MIA. Sure, she's been mentioned on occasion, but it seemed like a topic Sophia preferred not to share with many people. It was revealed in Episode 7 that her mom walked out on her and Jay when Sophia was just 12 years old, but Episode 12 found mother and daughter reunited thanks to an impromptu holiday adventure. But who plays Sophia's mom on Girlboss? Alice Ripley was the one who took on the complicated role.
Viewers were first introduced to Sophia's mom, Kathleen, when Sophia showed up in Wichita, Kansas and caught her performance in an amusing retelling of Charles Dickens' A Christmas Carol. It only lasted for a moment, but we actually got a to hear a bit of Ripley's voice, which makes sense given her history on Broadway. The actress — who has had brief stints on 30 Rock, Blue Bloods, and Royal Pains — is an accomplished singer and performer. In fact, she's been in several theatrical productions, including American Psycho, The Rocky Horror Show, and Les Misérables, so her locals are pretty legit. Her character had the same aspirations for making it big in the business, though, sadly for Kathleen, they had yet to come to pass.
By the end of the episode, Kathleen was back to uprooting her life when she ended up not getting the lead part she wanted in the next production. And while she wanted Sophia to come with her (the two of them shared quite the bonding experience — they even stole a Christmas tree!), staying with her mom made Sophia realize how she didn't want to run away from her problems. She was going to face them head on. It didn't matter that eBay had suspended her account... she was going to create her own company and let the chips fall where they may.
So even though their reunion together was short lived, Ripley's character served a very important purpose of giving Sophia the clarity she needed to make her next move and launch Nasty Gal. It's hard to say if we'll ever end up hearing from her again (should the series come back for more seasons), but either way it was nice to see them together and understand a bit more about Sophia's past. It paved the way for a very bright future.