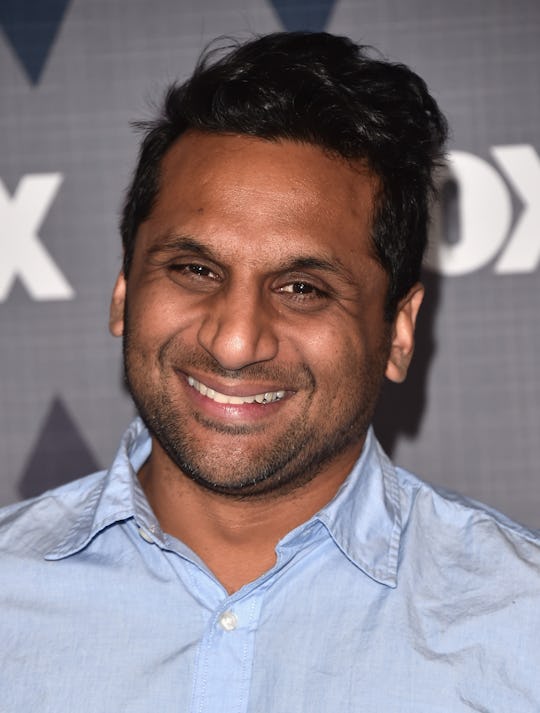 Alberto E. Rodriguez/Getty Images Entertainment/Getty Images
Who Plays Tamir On 'Grey's Anatomy'? You May Have Seen His Popular Documentary
A new character will be coming to Grey Sloan Memorial Hospital on this season of Grey's Anatomy. According to Deadline, Ravi Patel is joining the cast of Grey's Anatomy as Tamir Dahr, a nurse at the hospital. He's currently only scheduled for one episode but it's possible he may have a recurring role on the show. Patel has been doing a lot of great work recently. He just had a leading role on Grandfathered alongside John Stamos and he also appeared in Aziz Ansari's Netflix comedy, Master of None.
Patel has also appeared in a variety of other shows including The New Normal, Super Fun Night, Look, Past Life, Static, Easy Money, and Scrubs. He's also appeared in films like Transformers, Hotel California, and Get a Job. What Patel is best known for, however, is his documentary, Meet the Patels. The documentary, which he made with his sister, Geeta Patel, is about Ravi's quest to find love. Meet the Patels is a hilarious and critically acclaimed film that showed how the Patel family and their friends all got involved to help Ravi find love and it's no surprise that the Patels are now working on a remake. Ravi and Geeta are co-writing and co-directing the new film and it's currently in the works at Fox Searchlight.
Patel is best known for bringing the funny to everything he does so he may be bringing some comic relief to Grey's Anatomy this season or he may actually bring even more drama. Right now there's not a lot of information on how Tamir will interact with the doctors we've come to know and love, but it'll be interesting to see how Patel works on the show. It would be great to see his comedic skills put to good use though and Grey's Anatomy would be missing an excellent opportunity if they don't use Patel in that way, especially because the show has been known to make their fans crying from laughing so hard on a regular basis. Sometimes it's good to just have a laugh and Patel could definitely bring that. Plus, this hospital can get a little serious at points — we can always use someone to lighten up the mood, right?
Whatever Patel's character brings to the show, whether it's funny or tearjerking, Patel will definitely knock it out of the park.