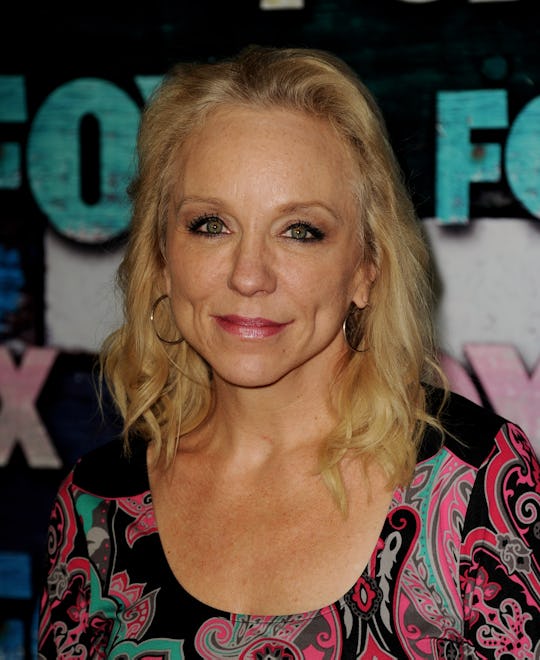 Kevin Winter/Getty Images Entertainment/Getty Images
Here's Why Tammy From 'The Walking Dead' Looks So Familiar
For fans of The Walking Dead, the wait is finally over. Season 9 is here, and features a number of cast changes, including the addition of a few new faces. One of the new characters this season is Tammy Rose, a Hilltop resident featured in the comic books. The actress cast as Tammy looks familiar, so fans are wondering: who plays Tammy on The Walking Dead? Brett Butler is an award-winning TV star, and she's been in the business for decades.
Butler is most known for her award-winning portrayal of Grace on the 90's sitcom, Grace Under Fire. The Alabama native started out as a stand-up comedian, and first appeared on TV in Dolly Parton's 1987 variety show, Dolly. From there, she branched out into film and TV acting, and eventually landed the lead role in Grace Under Fire. After the show was cancelled, Butler appeared on various shows with small guest spots, but eventually found recurring roles on Anger Management and The Young and the Restless.
Butler has faced her share of challenges on and off-screen. According to The Hollywood Reporter, due to her struggles with substance abuse and addiction, the Golden Globe nominee was forced to leave Grace Under Fire, and eventually ended up homeless. In the 2011 report, Butler revealed that she went in and out of rehab, moved out of her L.A. mansion, and then ran out of money, which left her living in a homeless shelter.
In a 2013 interview with the New York Times, Butler said that after getting sober and talking to a therapist about her depression, she wanted to change her life. She took on small TV roles to pay the bills and rebuild her career. "I don't recommend journeys of forced enlightenment," she told the outlet. "I spent a long time trying to dig my way out of being unforgiven for how bad I'd been in Hollywood." But since then, Butler has been slowly remaking her television mark, most recently landing a recurring guest role as Michaela's mother, Trishelle on How to Get Away with Murder.
On The Walking Dead, she'll be playing Tammy Rose, a character from the comic books that was first introduced in Issue 135. According to SkyBound, in the comics, Tammy lives in the Hilltop Colony with her husband, Morton and her son, Brandon. However, because the series takes its own creative liberties with the story and characters, on the show, Tammy's husband will be a character named Earl, played by actor John Finn.
For die-hard fans of the show, this season will be bittersweet. Along with seeing newly developing storylines and characters, fans will be saying goodbye to Andrew Lincoln's Rick Grimes, who has been the series lead since the first episode. In an interview with TV Insider, showrunner Angela Kang revealed that Rick's departure will involve a shift in the show's timeline, propelling it into the future as the new season begins. "We really approached it as what feels like an organic part of the story in this time jump — which is kind of based on the time jump in the comics," she said in the interview. "So that we can tell a specific little arc for Rick that feels tied to both the season as well as his journey on the show as a whole."
How Tammy's character will fit into the storyline is yet to be seen, but Kang explained that the new characters will mesh into the lives of the characters you already know. "We really wanted this group to come in and have a specific sort of vibe and interactions with each other. It allows us to tell some really interesting stories with this entire group," said Kang. "If you imagine, they had their own story running parallel to our people's story, and they have survived just as much and have been through just as much stuff and have come out as a cohesive group that cares for each other and fights for each other. They're survivors."