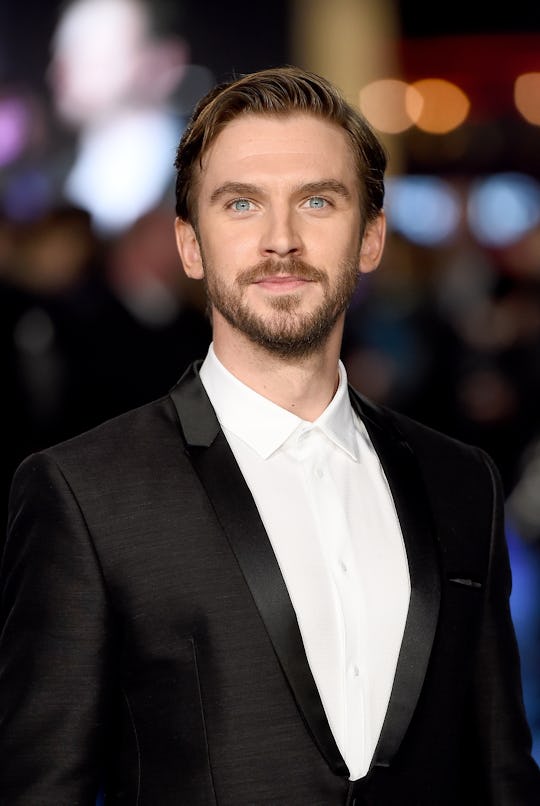 Ian Gavan/Getty Images Entertainment/Getty Images
Who Plays The Beast In 'Beauty And The Beast'? Dan Stevens Takes On The Iconic Role
With the trailer for the live-action Beauty and the Beast is here, and with it comes the same childish and innocent feeling we all had when it first was released in 1991. As we know, the Beast in Beauty and the Beast may look similar to a Grizzly bear, but is definitely more of a Teddy bear at his core. Slowly but surely, he becomes the scruffy protector of his abducted prisoner, Belle. And, as we can predict from the original, more than that later on in the film. By now, it's common knowledge that Emma Watson will be portraying Disney's reimagined Belle, but who plays the Beast in Beauty and the Beast?
Dan Stevens brings the Beast's warm personality to life. Stevens has a gentle, yet powerful voice. The versatility in which he articulates his words can be easily adjusted to scare off trespassers, command his servants, or yield thoughtful advice to young Belle. He is also a very handsome man. With those hypnotic, arctic blue eyes, he definitely epitomizes a prince I'd swoon for any day.
Stevens has been in a number of films and television series. However, he is best known for his role as Matthew Crawley in the British drama television series, Downton Abbey. He has also starred in the film The Guest, Criminal Activities, Colossal, and The Cobbler with Adam Sandler. One can only presume that his new role as a woolly creature will boost his filmic resumé, and expectedly top that Downtown Abbey performance.
Dan Stevens' actions as the Beast are in line with the 1991 original. In the newest trailer for the live-action Disney film, we see all the different sides of the Beast: the gentle one, petting a horse with Belle; the vicious one battling Gaston; the intellectual one, glancing at books in his library; the romantic one, twirling Belle on the dance floor; and the protective one, checking on Belle in his magic mirror.
E! News informs that "the movie was reinterpreted to appeal to modern audiences. "It wasn't about changing anything," producer David Hoberman insisted. "It was about adding dimension to it. We give [fans] everything that they expect and more—no more for more's sake, more for story's sake and character's sake." Knowing this, there's a good chance we might get a bit more introspection and backstory about the Beast than provided by the animated version.
The Beast will surely leave an impression on all of us come March 17, 2017, and I'm not talking about a claw mark.