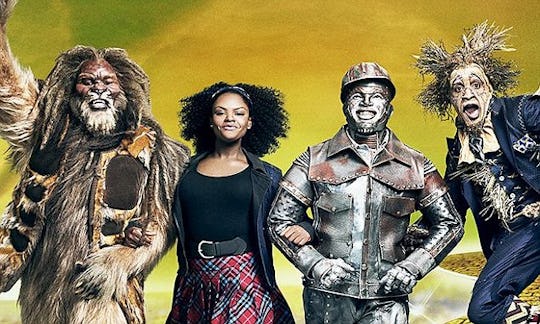 Who Plays Toto on 'The Wiz Live!'? The Cutest Cast Member Has A Sweet Backstory
Just minutes into The Wiz Live!, two things were clear: This cast was insanely talented, and one member of the cast in particular was insanely cute. You know what I'm referring to — the dog who plays Toto on The Wiz Live! is WAY. TOO. ADORABLE. Not to mention ridiculously well-behaved. So who plays Toto on The Wiz Live? The dog chosen to play one of the world's most famous canines is Scooter, a 10-year-old rescued Cairn terrier. He's been trained by Bill Berloni, the mastermind trainer behind many of the animals who have graced Broadway stages.
Scooter and his brother, Ralphie, were given up to Cairn Rescue USA after 10 years with their owners. When their owners decided to travel the world after retiring, they gave up the bonded brothers — who were swiftly adopted by Berloni. Berloni, who runs Theatrical Animals, works exclusively with shelter dogs, and picked the two based on their intelligence and ease around people.
Berloni adopted the pair and, shortly after, chose to cast Scooter as Toto, with Ralphie as his backup. It seems like a quick move, but after seeing Toto's stellar acting at the beginning of The Wiz Live, it looks like the right one!
It looks like Scooter's luck has turned around, from being given up to starring on Broadway. Let's see what production the adorable Cairn terrier takes on next!
Image: NBC