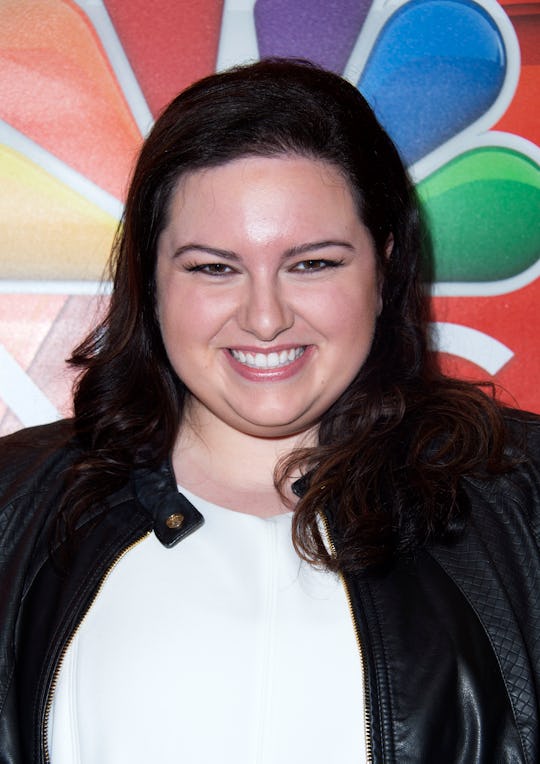 VALERIE MACON/AFP/Getty Images
Who Plays Tracy Turnblad On 'Hairspray Live!'? Maddie Baillio Is New To The Big Time
The upcoming Hairspray: Live! event is going to star a lot of very familiar faces, including Jennifer Hudson and Ariana Grande, for starters. But the most important starring role features a face nobody yet recognizes, but who is surely soon to be a household name. Who plays Tracy Turnblad on Hairspray Live!? Her name is Maddie Baillio and she is new to the big time.
At an open casting call of 1,000 women, Baillio, currently a sophomore at Marymount Manhattan College, was chosen to play the lead, which is her first major role to date. She's starred in several productions as part of York Theater Company's musical theater training program, performing at venues such as the Kennedy Center, Carnegie Hall, and Lincoln Center. So while she may be new to acting, she's definitely got what it takes to make it in the big leagues. In fact, Baillio is about to let nerves or a little thing like not knowing the words of the song she's auditioning for get in her way.
"I was like, 'Oh shoot! I don't know that part.' I made up about, like, 50 percent of the words, I think," she told People Magazine in an interview. And like the rest of us, she finds Tracy totally inspiring. "Because she doesn't let anything stop her, she gets the guy and she gets to be on the show and she takes the world!" she said.
Based on her social media profiles, Baillio appears to be just like all of us, and is simply thrilled beyond thrilled with her new life as a damn superstar. She poses for adorable pics with celebrities she gets to meet as well as with her co-stars and shots with her besties.
Honestly, just spend some time on her social media and she'll feel like your best friend who suddenly got a starring role in a high profile television production and you get to watch her live her dreams and live her best life. Go, Maddie, go! You have already captured my heart.
Hairspray has already had a long history. It first premiered as a movie way back in 1988, and eventually made it to Broadway in 2002. Then a few years later in 2007, the Tony award-winning musical was made into a movie musical, which starred the likes of Nikki Glaser as Tracy Turnblad. And now it's Baillio's time to shine. Something tells me she'll prove to be just as talented as the promos suggest.