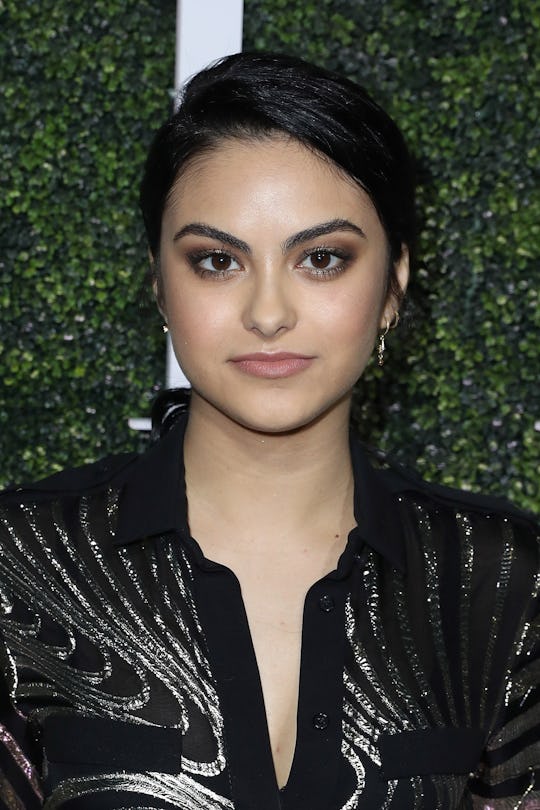 Jonathan Leibson/Getty Images Entertainment/Getty Images
Veronica Will Be A 'Riverdale' Character To Love
In the original Archie comics and subsequent cartoon, Veronica was the rich, sometimes snobby, and definitely dramatic character that everyone knows at least one version of in real life. But now that she is going to be shown in live action form on the new CW series Riverdale, there's no telling what kind of TV treatment the character will get. But what's more important is who plays Veronica on Riverdale, because the actress tasked with portraying her can either make or break this new version of the Archie character.
Camila Mendes is a new face in the world of TV, but she studied theater at the NYU Tisch School of the Arts where she graduated with a Bachelor of Fine Arts degree. And while she was in school, Mendes worked with the Stonestreet Film Acting Conservatory, so she's definitely not short on experience, even if she's new to viewers. The CW is known for casting relatively unknown actors and turning them into major powerhouses all on their own, though, as they build up new shows.
Riverdale is set to be loosely based on the Archie comics, but with a darker and much more modern spin on things. Think, Dawson's Creek meets One Tree Hill with maybe some Pretty Little Liars thrown in the mix.
Riverdale is Mendes's first TV role ever and before that, IMDB.com doesn't have anything listed for her. Like some of her fellow castmates, Mendes may not have a ton of experience in show business, but her theater acting and education are what has likely readied her for this part. In the TV version of the comic book that your parents probably paid 25 cents for (not even joking, my mom used to talk about her Archie collection with pride all the time), the characters are a little darker and much more mature, and the relationships are probably going to play out a little differently than some might remember.
According to Mendes, Veronica's relationship with Betty on Riverdale is going to be more about building a sort of friendship than fighting over Archie all of the time. "They're a lot closer in this version," Mendes told ComicBook.com. "Throughout the season, they're always going to be working on their friendship. Whatever rivalry happens, is going to happen because of Archie, but it's never going to get in the way of the essence of their friendship." It's refreshing to think that these characters will have so much more depth to them and not focus solely on getting the affection of a boy. Don't get me wrong, I love a good love triangle, but there are other exciting ways to explore female characters.
Mendes makes her TV acting debut on Riverdale, which premieres on The CW on Thursday, Jan. 26 at 9 p.m. ET.