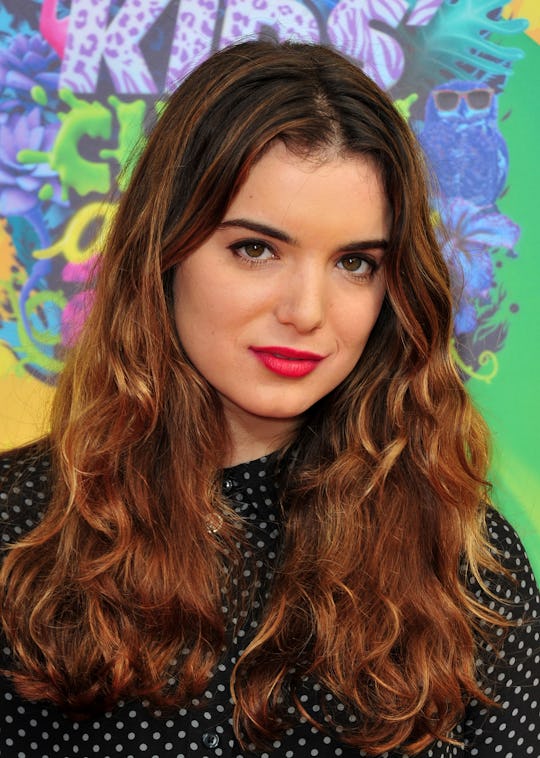 Frazer Harrison/Getty Images Entertainment/Getty Images
Who Plays Xan On 'Unbreakable Kimmy Schmidt'? Dylan Gelula Is A Breakout Star
Unbreakable Kimmy Schmidt is back for a second season, and, in spite of getting banished to Connecticut to move back in with her mom, we do get to see Kimmy's nannying charge Xanthippe Voorhees on Season 2. Xanthippe, better known as Xan, is Jacquline's step-daughter with her now ex-husband Julian. Though she exudes a bad girl persona, Kimmy uncovers that it's all an act — that Xan is actually an oboe-playing, bird-watching, straight A student underneath her bad attitude and confusing addiction to technology. So, who plays Xan on Unbreakable Kimmy Schmidt?
The 21-year-old actress has previously had recurring roles on the Freeform (formerly ABC Family) series Chasing Life, and the TVLand series Jennifer Falls, both of which have recently been canceled. But Dylan Gelula has plenty of new projects in the pipeline.
In addition to returning to Kimmy Schmidt for Season 2, she's also snagged a recurring role on the second season of the Hulu comedy Casual. Her character is described as being "wry and self-confident," which seems like a perfect fit for her. She's also delving into some meatier drama, co-starring alongside Deadpool's Brianna Hildebrand in the Sundance film First Girl I Loved, in which the pair play queer high school students grappling with their sexuality.
If it seems like a serious turn for Gelula, that's on purpose. She told Huffington Post after her breakout season on Kimmy Schmidt that she wanted to focus on doing higher quality work after her "artistically-fulfilling experience" working with Tina Fey and Co.:
"My feminism does matter to me in that I don't really want to be the 'daughter' or the girl that inexplicably thinks the guy is really cute. I don't want to be 'the love interest' or 'the daughter.'"
She added that she believes Kimmy Schmidt is "a great study in women of all ages," and proof of the good that can come from writing jokes for complex women. Xan certainly fits the bill, in the sense that she fits no teen girl stereotype. She's not exactly a bad girl, but she's too socially cunning to be a real nerd. Plus, her dark wit and cynicism are hilarious foils to Kimmy's relentless optimism and unyielding belief that the world is fundamentally a good, cool place.