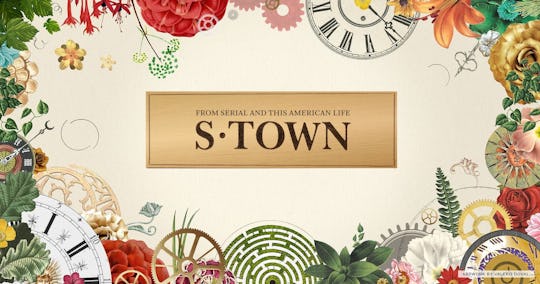 Artwork by Valero Doval
"A Rose For Emily" Sets The Scene For 'S-Town'
If you haven't been captured by the new podcast S-Town, but were a fan of Serial, you've got a little catching up to do. Despite its recent release on March 28, S-Town is already garnering a lot of attention for "transcending the true crime of Serial", as Vulture put it in its review. True crime lovers will find themselves enthralled in the initial pitch of the podcast, but will stay for the nonfiction story that subtly unfolds beyond the second episode. Listeners will also be left wondering about the song that plays at the end of S-Town. Serial had MailChimp, and S-Town has "A Rose For Emily."
The final song that takes over your ears at the end of S-Town will be rather chilling the first time you hear it. It won't lose its effect as the episodes go on, but there's nothing like hearing it for the first time that won't absolutely catch you off guard. The song, released by The Zombies in 1968, is an interesting choice, as it seems to juxtapose the rather dark matter at hand. It's upbeat piano tune isn't all it seems to be, though. In fact, "A Rose For Emily", the song, is actually not the first mention of that title; earlier in the episode, around 31 minutes in if you're keeping track, Brian Reed mentions the William Faulkner short story "A Rose For Emily" as "bedtime reading" John gave him for one of his first nights in town.
The song's lyrics, despite it's rather light sound, is actually very sad. It's about a woman who doesn't get any roses, despite everyone around her finding love and receiving roses from their own lovers. It is a story about isolation, which is pretty similar to the life it seems John lives in the beginning of the podcast. The last verse of the song says:
And as the years go by / She will grow old and die / The roses in her garden fade away / Not one left for her grave / Not a rose for Emily
"A Rose For Emily" is just one rather dark story John gave Brian for "bedtime reading" in Chapter 1. Yet the other stories, "The Necklace" and "The Renegade", don't make the same musical connection in the podcast. That's probably because "A Rose For Emily" is very fitting to the story at hand.
The Faulkner short story revolves around an elderly "spinster" woman, Emily Grierson. Through a series of events, Emily has become a recluse, dealing poorly with her father's death and having a strange relationship with a man named Homer. As it turns out, Emily's love, Homer, has died (potentially poisoned by her) and she's been sleeping next to his decomposing corpse — something discovered only after she has died and the townspeople enter her home due to pure curiosity.
The song, potentially named after the short story (which was released in 1930), and the story both revolve around the theme of solitude — both reflecting the life it seems John lived in his "sh*ttown" in Alabama. He seemed, through his email correspondence and voice recordings, unique from those he was surrounded by, leading his mind to wander and take on stories, theories, and science that others never considered. And for those reasons, the end credits song takes more shape.