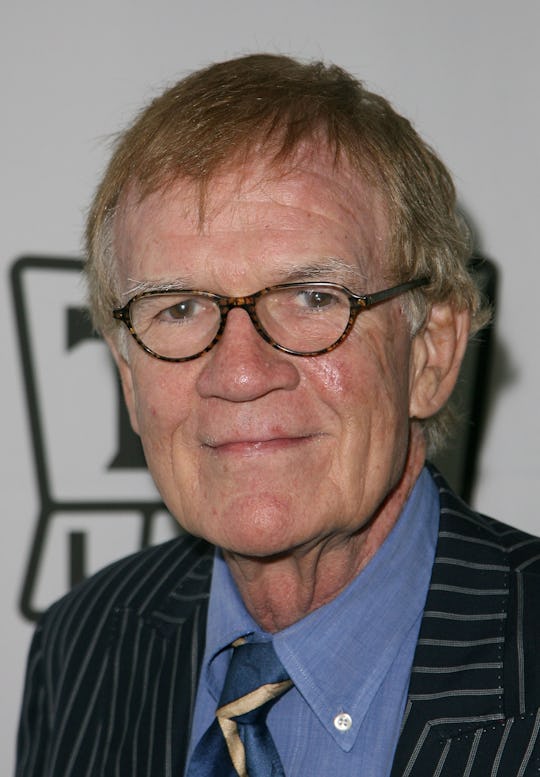 Michael Buckner/Getty Images Entertainment/Getty Images
Who Was Jack Riley? He Voiced 'Rugrats' Stu Pickles & Starred In Many Beloved Films
Any person who calls themselves a "'90's kid," knows how much Nickelodeon cartoons were a major staple of their childhood. Even though it was a cartoon about a bunch of talking babies, Rugrats was arguably one of the best cartoons of the '90's. And unfortunately, on Friday, it was announced that one of the show's voice actors had died. When people start to ask who was Jack Riley in the next few days, know that he was behind one of the best cartoons around and a beloved actor by all.
According to Variety, Riley died from pneumonia at a Los Angeles hospital on Friday. At 80-years-old Riley's life and legacy will certainly not be forgotten — he has the credits to prove that not only his voice, but his presence, will continue to live on in movies and the TV shows he starred in. According to Variety, Riley's career spanned over nearly 50 years giving him 157 credits to his name for his acting during that time. How impressive is that?
Most notably amongst those credits is the work that Riley did for Rugrats, voicing the character of Stu Pickles — the quirky, inventor dad of main character and talking baby, Tommy Pickles.
According to Variety, Riley's time on Rugrats started in 1991 and followed the babies to the show's spinoff series, All Grown Up! Riley's voice appears in 143 total episodes of the show, as well as Rugrats movies and video games. Truly a voice and character that will never be forgotten, especially in the hearts of '90's kids who were glued to their television sets (like myself).
In addition to his role on Rugrats, Riley had also made guest appearances on some major TV shows like Happy Days and the Mary Tyler Moore, according to TMZ. According to Deadline, Riley also starred in a few classic Mel Brooks films like High Anxiety and Spaceballs.
In just hours after Riley's death was announced, friends, costars and even celebrity admirers took to Twitter to pay their respects to Riley. Actor Fred Willard and Rugrats co-star Julia Kato tweeted their sympathy after hearing the news.
Pneumonia is a common illness that can unfortunately turn fatal. According to the American Lung Association, pneumonia kills thousands each year and hospitalizes many others. Luckily, there are ways to treat pneumonia and proper treatment, patients can recover within a few weeks. Unfortunately, pneumonia can be fatal for those with chronic health problems or weakened immune systems.
It is a sad day in Hollywood and for Jack Riley fans. However, through his decades-spanning career in Hollywood, Riley's legacy will live on forever.