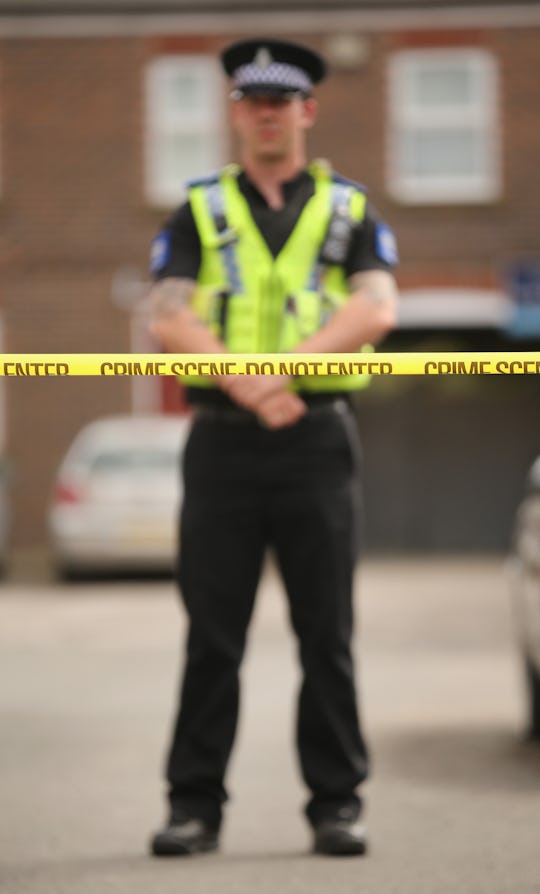 Christopher Furlong/Getty Images News/Getty Images
Who Was Cleveland Victim Robert Godwin Sr.?
On Sunday, Cleveland police requested that a suspect who had allegedly livestreamed a stranger's death turn himself in to authorities. The suspect in question allegedly posted a video of the homicide on Facebook and claimed to have committed multiple other murders. But who was Robert Godwin Sr., the suspect's first alleged victim?
Godwin was a 74-year-old Cleveland man who was heading home after an Easter meal with his children when he was attacked, according to CNN, but few other details are known. "He is a good guy," Godwin's son reportedly told local station WOIO, according to CNN. "He'd give you the shirt of his back and I'm not just saying that for these cameras. ... This man right here was a good man. I hate he's gone. ... I don't know what I'm going to do. ... It's not real."
Cleveland Police Chief Calvin Williams told reporters that the suspect allegedly did not know Godwin when he chose to attack him, and police have yet to release a motive. The suspect claimed to have committed 13 other homicides in a separate Facebook Live video, according to the BBC, but Williams said police knew of no other victims at the moment.
"No additional victims have been found," the Cleveland Police Department said in a statement, according to BuzzFeed News. "Officers continue to search multiple areas."
Facebook has since removed the live videos the suspect uploaded and suspended the suspect's account. According to The Telegraph, the video of the homicide was up for about three hours before it was removed. "This is a horrific crime and we do not allow this kind of content on Facebook," a Facebook spokesperson told BuzzFeed on Sunday. "We work hard to keep a safe environment on Facebook, and are in touch with law enforcement in emergencies when there are direct threats to physical safety."
On Twitter, users shared condolences with Godwin's family, with many wanting to contribute to a GoFundMe page for the family. Others shared their support for the entire city as police began trying to track down the suspect, with Cleveland State University instructing students to "shelter in place" for several hours on Sunday afternoon.
Police are still searching for the suspect, but Cleveland is not on lockdown, according to CNN. As the search continues, people should be mindful of the Godwin family's tragedy and refrain from further sharing any of the videos allegedly posted by the suspect on Sunday.
Note: Police originally identified the victim as Robert Goodwin Sr., but later corrected their identification to Robert Godwin Sr., according to BuzzFeed.