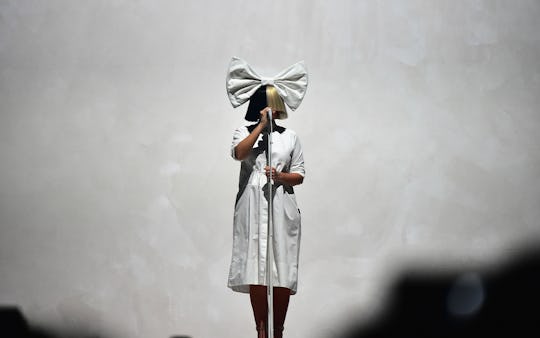 Theo Wargo/Getty Images Entertainment/Getty Images
Who Was Snubbed For The 2017 Grammys? The Nominee List Was Missing A Few Big Names
Released on Tuesday morning, the Grammys set the stage for the conclusion of 2016 — and what a year it's been. With all of the magic of Lemonade, Views, and 25 brought, the award show holds tons of promise for both Beyoncé, Drake, and Adele. And though there are tons of winners we expected to earn nominations, who was snubbed for the 2017 Grammys? One of the earliest snubs of the day came for Sia, whose album This Is Acting was released in January of 2016 and enjoyed tons of love of the charts in the weeks after its release. Her songs like "Cheap Thrills," "Unstoppable," and "Alive" have become anthems for pop lovers and for those who are appreciative of good music in general. So to see her left off of a top honor like Album Of The Year feels particularly hard to bear.
But Sia wasn't the only artist to be left out of this year's show. After the announcement on CBS This Morning, fans took to Twitter to vocalize their disappointment with the announcement of the 2017 nominees. Though they were very verbally disappointed not to see Sia on the list, the late David Bowie was yet another artist fans had hoped would finally receive his much-deserved posthumous honor. Rihanna's album Anti was also snubbed for Record Of The Year. Another notable name missing from the Song Of The Year nominations? Taylor Swift.
So just who was snubbed, and from which category?
Best New Artist
Fans took to Twitter to voice their disappointment when newcomers and crowd favorites Shawn Mendes, Alessia Clara, and Lukas Graham didn't earn nominations for 2017.
Song Of The Year
Swifties (is that what they're called?) and RiRi's Army were more than distraught over the fact that their favorites did not receive nominations for their songs this year. "This Is What You Came For," by Swift, and "Cheap Thrills" by Sia were notably absent from the nominee list.
Album Of The Year
This year's snubs were particularly painful. Radiohead's A Moon Shaped Pool, Chance The Rapper's The Coloring Book, David Bowie's Blackstar, Kanye's The Life Of Pablo, and Sia's This Is Acting were all missing from the nominee list.
Record Of The Year
"Sorry" by the Biebs and "One Dance" by Drake were missing from the list this year, a clear insult to fans of both songs who still love it and play it religiously every single chance they get (cough, me, cough).