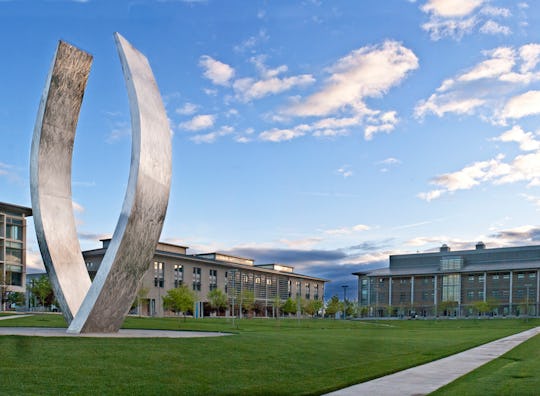 University of California, Merced
Who Was the University of California Merced Stabber? So Far, We Don't Know Much
Update: According to reports Thursday morning, the UC Merced student who stabbed four fellow students early Wednesday morning was identified. The stabber was Faisal Mohammad, a freshman from Santa Clara. Authorities had no information on the 18-year-old's motives. The victims included two students, a student advisor, and a construction worker. 
Just after noon on Wednesday, the University of California, Merced confirmed five people were stabbed on campus — two were sent for treatment to area hospitals via medical helicopters while the three others were treated on-site. According to the UC Merced Police Department, the suspect was shot by police and later died. Who was the stabber at the University of California, Merced? While the story is still unfolding, it's been confirmed that the stabber was a fellow student — but not much beyond that is known. 
Update: According to a press conference Wednesday night, authorities will not identify the suspect until they locate the suspect's next of kin. Officials also said that the suspect had a hunting knife, and there were four victims, not the five originally reported.
The Merced Sun-Star reports that the suspect was male and in his 20s. He reportedly attacked four students and a construction worker in front of the school's Classroom and Office building. John Price, the father of the construction worker and CEO of Artisan Construction, a company hired to perform renovations on the building, described the morning's events to the paper:
"They heard a scuffle in the classroom right across from where they were working and it sounded like a fight. So (my son) opened the door and the guy lunged at him. It got the (attacker) outside the room, away from others."
Police reportedly shot and killed the suspect, but details surrounding his death have not yet been released.
Classes were cancelled, the Merced campus has been closed, and — according to the university — "the situation is under control." 
UC Merced has an enrollment of more than 6,000 students. The school, about 60 miles northwest of Fresno, opened in 2004.
The university is holding a press conference at 4 p.m. PT to provide updates on the day's events.