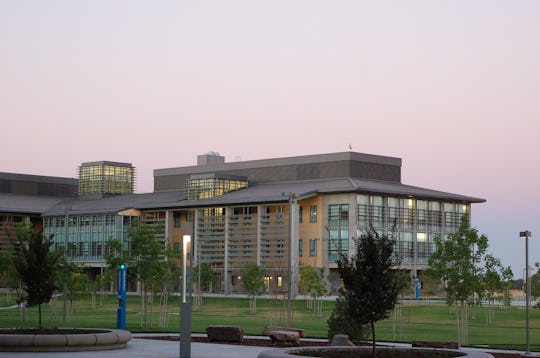 Who Were The Stabbing Victims At The University Of California, Merced? Here's Everything We Know So Far
Just before 8 a.m. Wednesday morning, five people were stabbed at University of California, Merced, according to officials. The suspect, a student at the school, was shot and killed by police. Who were the victims of the University of California, Merced stabbing? According to U.C. Merced officials, not all of the stabbing victims were students.  
Two victims were flown via helicopters to area hospitals for treatment, while the other three victims were treated on scene. The extent of all five victims' injuries is currently unknown. Classes have been canceled for the rest of the day at the campus.
Update: According to a report in the Merced Sun-Star Thursday morning, one victim was a female student advisor. 
Update: According to a press conference Wednesday night, two of the four victims were in fact students. Authorities also confirmed that their injuries are not life-threatening. The suspect has still not been identified. 
The official student newspaper of U.C. Merced, The Prodigy, reports that one of the U.C. Merced stabbing victims was a contractor working on construction around the building where the stabbings took place. According to CEO John Price, of Artisan Construction and Design, the victim taken to nearby Mercy Medical Center:
Artisan Construction and Design CEO John Price, speaking to the Merced Sun-Star, states that one of the U.C. Merced stabbing victims was his own son Byron, a 31-year old construction worker. He is expected to recover. Price described his son's encounter with the assailant to the Sun-Star:
They heard a scuffle in the classroom right across from where they were working and it sounded like a fight. So (my son) opened the door and the guy lunged at him. It got the (attacker) outside the room, away from others.
Images: Russel Neches/Flickr