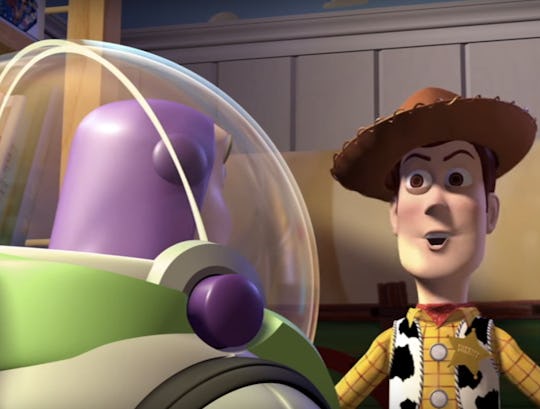 Who Will Be In 'Toy Story 4'? Here Are At Least 4 Actors Who Will Be Involved
Toy Story 4 is in the works, and according to Tom Hanks, we'll see it on the big screen sometime in 2018. The movie, which will reportedly be a love story between Woody and Bo Peep, is set to veer away from the plot that closed in Toy Story 3, leaving fans with high hopes that this Disney/Pixar film will be much, much more than a cash grab. And just as the plot remains something of a mystery, so to does the list of actors who will lend their voices to the film. Who will be in Toy Story 4?
There are a few usual suspects who have yet to be confirmed, but you can probably expect to see them crop up in the cast list as time goes on. Since the story revolves around Bo Peep, Annie Potts should be announced as a voice actress on the movie soon. A few core members, such as Joan Cusack, Wallace Shawn, and Michael Keaton also have yet to reveal their involvement, but keep your eyes on the headlines — the usual gang will probably be back for round four.
A few early birds have already given away their involvement, though. Take a look below!