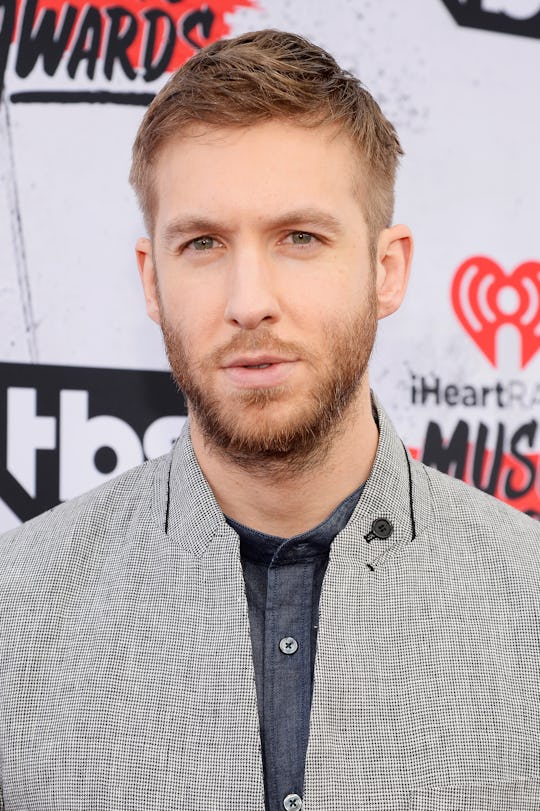 Frazer Harrison/Getty Images Entertainment/Getty Images
Who Will Calvin Harris Bring To The VMAs? He Could Have A Very Cool Date
Every year, music's best, brightest, and craziest all come out for MTV's Video Music Awards, more popularly known as the VMAs. As much as we love to watch the performances and see who wins what awards, we're also definitely watching for the inevitable drama that unfolds year after year. Exes come together again for the first, frenemies either smile politely or ignore each other completely, and new couples arise, walking the carpet together for the first time. This may be the case for Calvin Harris this year who's been happily living the single life since his split from Taylor Swift. So will Calvin Harris bring a date to the VMAs or will he be going stag to the event?
It's possible Harris will walk the red carpet with R&B singer Tinashe, who he was reportedly seen out with back in July. According to Page Six, a source revealed the couple were casually dating and had gone on a few dates. The two first met in 2014 when they collaborated on the song, "Dollar Signs." Rumor had it they were writing songs for Rihanna together at the time, which may have led to some flirtation between the two. The Page Six source claimed the two kept in touch and began hanging out again in July.
However, since then, the two stars haven't been spotted together, so it is possible that they are indeed very casual or just friends. Men and women can be friends, you know! It's hard to know for sure, so we'll just have to wait and see if Harris will bring anyone with him. He may surprise us all and make his red carpet debut with someone new, or he may just go to the VMAs stag. Nothing wrong with that either — the guy has a big night ahead of him.
Another couple that may make an appearance at the VMAs is Swift and her new beau, Tom Hiddleston. While Swift isn't nominated, she could very well show up to an award show that she has very much been historically apart of. Then again, there has been a lot of drama revolving around Swift and Harris, so it may be best if they just play nice and avoid each other if they do both show up.