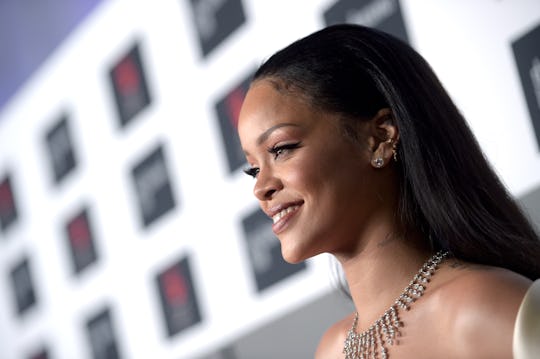 Jason Kempin/Getty Images Entertainment
Who Will Perform At The Grammys? The Lineup Just Keeps Getting Better
The 58th Annual Grammy Awards are scheduled to take place 10 days from now, and while the nominees were announced two months ago, the show's performers are still being announced. So far, the awards announced that Lady Gaga will perform a "three or four" song tribute to rock legend David Bowie, but what else can we expect from the star-studded event? Who will be performing at the 2016 Grammys? The lineup has become more packed as the event draws closer.
Adele, Justin Bieber, Ellie Goulding, Carrie Underwood, Sam Hunt, Little Big Town, Kendrick Lamar, and the Weeknd are just a few slated to take the stage, according to Entertainment Weekly. Rihanna confirmed she will perform at the Grammys via a Twitter announcement Friday. And Chris Stapleton will team up with Gary Clark Jr. and Bonnie Raitt to pay homage to the late B.B. King, according to Billboard.com.
And the weirdest combination? Well, IMO, that honor has to go to the Pitbull, Robin Thicke, and Travis Barker mash-up.
The cast of Hamilton — including Grammy-award winner Lin-Manuel Miranda — is also scheduled to perform on the 2016 Grammys. While the cast will not "take the stage;" its performance will be broadcast from the Richard Rodgers Theatre in New York, where the production is currently housed. The cast's performance is monumental, as it will be only the eighth time in history musical theater has been featured on the Grammys, according to the award show's official website.
The "Hamilton" performance will be the eighth time in history musical theater has been featured on the GRAMMY Awards. Previous Broadway productions featured on the telecast are "Godspell" (1972); "The Magic Show" (1975); "Sophisticated Ladies" (1982); "La Cage Aux Folles" (1984); "Will Rogers Follies" (1992); "Riverdance" and "Bring In Da Noise, Bring In Da Funk" (1997); and "American Idiot" (2010).
When asked about Hamilton's inclusion, Miranda said the cast could not be more honored:
The "Hamilton" cast and crew are absolutely thrilled to be a part of this year's Grammy Awards. The music community's response to our cast album has been overwhelming, and we're honored to be a part of such a special night. To perform from our home at the Richard Rodgers Theatre is a dream come true.
The 58th Annual Grammy Awards will be held on Monday, Feb. 15 at the Staples Center in Los Angeles. (But for those who don't have tickets — um, like all of us — just tune into CBS at 8 p.m. No dress or stylist necessary!)