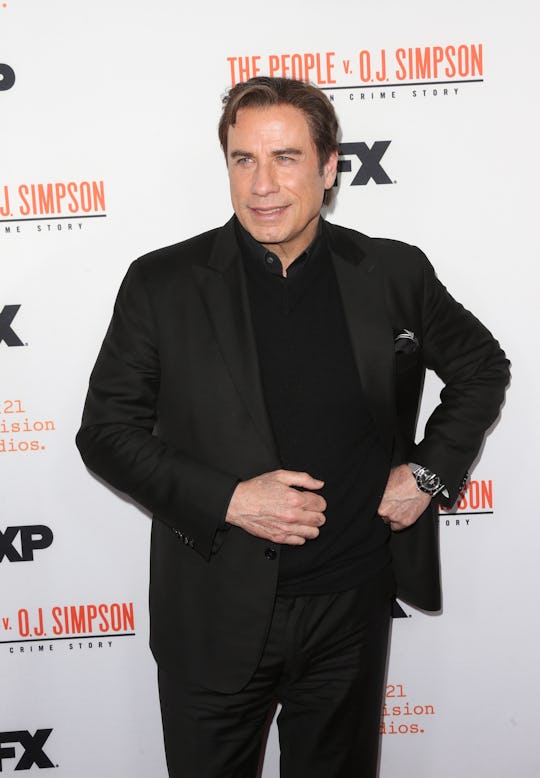 Frederick M. Brown/Getty Images Entertainment/Getty Images
Who Will Return For 'American Crime Story' Season 2? The Cast Is Already Talking
With the Season 1 finale of American Crime Story among us, fans are bound to start thinking about Season 2. Don't worry, it's definitely not too early for that — the stars and creator of American Crime Story Season 1 have also started talking about it, too. Usually, there's a lot of secrecy surrounding Ryan Murphy's anthology projects, but that's certainly not the case for American Crime Story. Not only do we already know what the season is about, but we also know who is interested in returning. So, who is returning for American Crime Story Season 2?
Good news for fans of the series — a lot of your favorites want to be in the second season. Like, almost everyone wants to be a part of it. E! Online asked some of the cast on the red carpet of the season finale premiere if they'd be returning to the second season and, according to them, they're in.
Sarah Paulson, who has been in both anthology series created by Murphy, said that she "begged" Murphy to be a part of the second season. Courtney B. Vance, Johnnie Cochran in the show, said that he was "going to be a part of it," although he doesn't know in what capacity. Cuba Gooding Jr. left the answer up to Murphy, but told E! "anything [Murphy] needs me to do, I'm here." Sterling K. Brown said that he "hopes" that they're able to make something work.
And then there's John Travolta, who not only shared his interest with E! but also told The Hollywood Reporter "I told them I was interested and that it was up to them." The actor delved deeper into why he'd like to be a part of the Hurricane Katrina-themed season, sharing:
I don't think they expected that I would say that, but because [Katrina] comes close to home, I felt that way. I'm very interested in the Katrina story because Kelly and I were actually a part of that in real life. We went with a plane-load of medics and supplies and went deep into the parishes to help people, so I have a personal feeling about that. It touches me deeply.
It sounds like Season 2 is shaping up quite nicely, considering Season 1 is just ending. If only all of Murphy's series were this open to the public (*taps foot impatiently, waiting for American Horror Story Season 6 to be announced*).