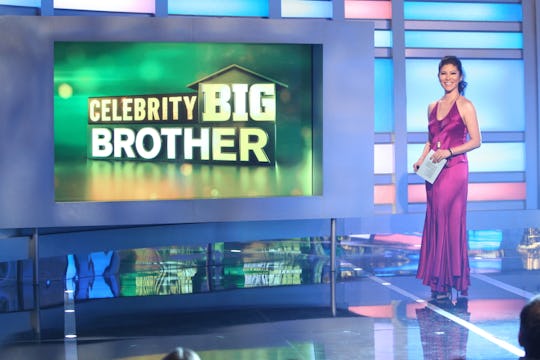 Sonja Flemming/CBS
Here's Who Stands The Best Chance Of Winning 'Celebrity Big Brother'
It's almost time for the first winner of U.S. Celebrity Big Brother to be chosen. The season flew by in a truncated version of the original Big Brother series, and it's almost unbelievable that come Sunday one celeb will walk away with $250,000. But that's exactly what will happen and one has to wonder: who will win Celebrity Big Brother?
Right now there are actually still seven houseguests remaining: Omarosa, Brandi, Mark, James, Ross, Marissa, and Ariadna. On Wednesday night, a new Head of Household will be chosen and two houseguests will be nominated for eviction. Because Omarosa was the previous HOH, she won't be eligible to compete for it this time around, putting her game in jeopardy. Though she has an alliance with Mark and James, it's fragile at best, especially since Mark and James have already propositioned Marissa and Ross for a new final four alliance earlier this week. Thus, Omarosa may be on her own, but does that mean she'll actually be evicted?
Probably not. Omarosa has done an excellent job of turning the houseguests' attention away from herself and toward someone else. She's the queen of manipulation and so far she's only been put on the block once. She was then saved because Keisha wanted to go home to be with her baby. While there are certainly people who want Omarosa out, it doesn't seem like there are enough to evict her. Thus, many believe Omarosa has a good shot at winning.
Another person that is definitely in a good position to win is James. Although he's been on the block twice, he's successfully managed to stay in the house. One could argue it was Shannon who saved him from eviction that very first week, but I think credit is also due to his social game. Apart from Brandi, who just generally doesn't seem to like him, he's gotten along pretty well with everyone in the house. He's also really great under pressure. The second time he was up on the block, he won himself the Power of Veto and took himself off Therefore, James has shown time and again that he'll do whatever it takes to keep himself safe.
Now James is sitting pretty. No one really has their eyes on him as a target and he's positioned himself nicely in the house where he's not entirely aligned with anyone except Mark, but he's also not really anyone's enemy either. He's basically playing both sides of the house and he's doing it well. Maybe it's his good looks or charm, but for whatever reason since the first week no one's really tried to take James out again. Thus, Omarosa's warning to Shannon after she chose to save James over Chuck seems to ring true. James could very well go on to win this game.
Besides James and Omarosa, Mark also has a good shot at winning. Just like James, he hasn't really rocked the boat at all. No one's targeting him and along with James he also isn't really committed to any side of the house. He seemingly has Omarosa's trust because of their alliance, but he also has a connection with Marissa and Ross. Plus, unlike James, Brandi doesn't seem to have a problem with Mark either. If Mark makes it to the final two, he could definitely win the jury's vote and get the cash prize.
Still, the motto of Big Brother is to expected the unexpected and the truth is anything could still happen in these final days. So you'll just have to tune into the finale on Sunday, Feb. 25 at 8 p.m. EST on CBS to see who really wins the game.
Check out Romper's new video series, Romper's Doula Diaries:
Watch full episodes of Romper's Doula Diaries on Facebook Watch.