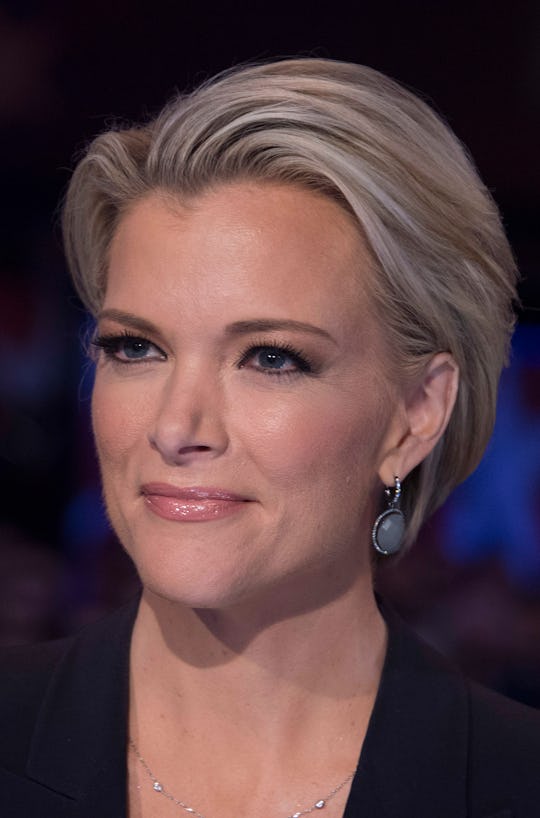 JIM WATSON/AFP/Getty Images
Who Would Replace Megyn Kelly If She Decided To Leave Fox News?
Amid reports that she might leave Fox News when her contract expires in the summer of 2017, viewers have been quick to ask: Who would replace Megyn Kelly? And what programming would replace "The Kelly File?" Kelly herself was quick to shoot down rumors that she might be leaving in a tweet on Dec. 2, writing, "Many reporters are writing articles about me and my future at Fox. Don't believe a thing u hear unless it comes from me, period." Regardless, any rumored departure would leave quite a void.
Despite Kelly's insistence, it's been suggested time and time again that Kelly's stint at Fox News might be nearing its end. Rupert Murdoch, Fox News' founder, told The Wall Street Journal that, even though he'd prefer Kelly stay at the network, "We have a deep bench of talent, many of whom would give their right arm for her spot." As of October, though, Kelly was still in contract talks with Fox.
Still, the right wing Drudge Report has claimed that Kelly has been chatting with CNN's president Jeff Zucker about a potential position there. The Los Angeles Times reports that, according to one executive whose identity remains concealed, CNN's president "thinks Megyn Kelly is great, but we're not going to pay her enough." The source speculates that, ultimately, "it's more likely that she convinces the Murdochs to pay her what she wants." What she wants, according to the report, is a big raise from her current $15 million salary; It's been said that Kelly is reportedly seeking $20 million a year.
Kelly's decision to leave might stem from personal circumstances. At Fox News, Kelly is surrounded by conservative commentators, some with whom she's had unfavorable relationships, such as Bill O'Reilly and Sean Hannity. A departure from the network would mean more flexibility, or, to put it bluntly, a more appropriate platform from which to criticize O'Reilly and Hannity head on. Additionally, in her new memoir, Settle For More, Kelly writes of sexual assault claims against the former chairperson of Fox News, Roger Ailes. It's possible, then, that Kelly would want to distance herself from that environment.
Conservative blogs have been speculating as to who would replace Kelly for some time. The Conservative Post published rumors this past October that Judge Jeanine Pirro might be vetted for the position, and other conservative blogs have bolstered these claims, too. It seems, though, that there is little actual evidence to who Fox News might be vetting at present. For now, both Kelly and Fox New alike seem willing to keep the news concealed.