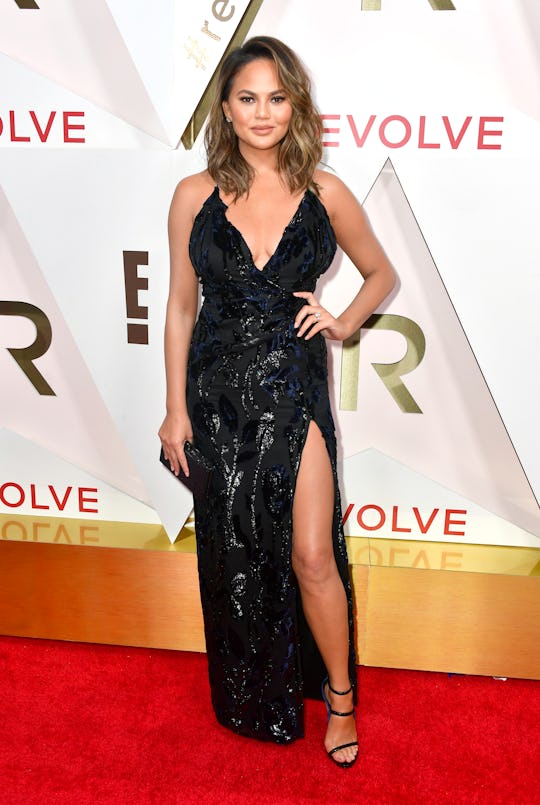 Frazer Harrison/Getty Images Entertainment/Getty Images
These 22 Celebrities Are Expected To Give Birth In 2018
We aren't wishing the holiday season over quite yet, but that doesn't mean that we haven't started to think about what's to come in the new year. Most of us are very ready to say good riddance to 2017 and welcome 2018, and the news of babies on the horizon is something we can all definitely look forward to. This list of celebrities who are giving birth in 2018 will give you a long browse at the famous names who are expecting in the new year. That's more than enough distraction from the holiday wrapping and cookie baking you're procrastinating!
From Chrissy Tiegen and Jessica Alba adding to their families to Natasha Bedingfield and Kirsten Dunst each expecting their first child, there's a lot of celebrity baby excitement brewing. And of course, we couldn't forget two rumored Kardashian babies who still have a little aura of mystery around them. Are they or aren't they? They probably are, and we're totes excited.
While the upcoming royal wedding of Prince Harry and Meghan Markle is pretty high on the royal news scale, Kate Middleton giving birth to a third royal baby is setting 2018 up to be a banner royal year. We're already wondering which name will shoot to the top of the most popular baby name list straight after the royal birth.
Here are 22 celebrities who are scheduled to give birth in 2018.