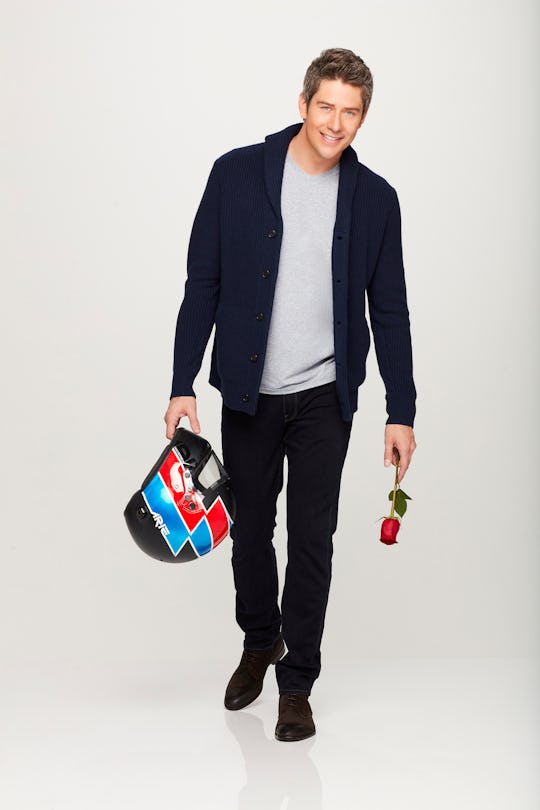 Craig Sjodin/ABC
This New 'Bachelor' Promo Teases The Return Of Someone's Ex
Well friends, it's about to be a new year and that means only one thing. Well two things. The first is that I will fail, once again, to ever get to the gym. The other is that there is a new season of The Bachelor. And from the looks of the new promo, the drama is going to be pretty intense and has left me full of questions. For example, whose ex-boyfriend shows up in the new Bachelor promo? Arie could be in for another bumpy ride on his way to true love. After all, it's never really ideal when you're in the process of falling in love with someone and her ex-boyfriend arrives to take her back.
This new promo is brought to Bachelor Nation courtesy of Chris Harrison and yet another Bachelor special, this one entitled Countdown to Arie. I'm assuming that the point of this special was to reacquaint viewers with Arie Luyendyk Jr., who was last seen on the show five years ago when he was this close to winning Emily Maynard's heart once and for all. Generally, The Bachelor selects a contestant from the previous season, or at least a contestant that's been visible recently. Arie, however, seemed to be plucked out of nowhere, so this little preview was really needed to convince everyone why we should root for this guy. And it kinda worked.
The special first showed a quick recap of Arie's time on Emily's season, showing how much he fell in love with her and his heart-rending confidence that she was his soulmate and they were going to get married. This was followed by her crushing rejection of him on a freakin' park bench and finally the tragic After the Final Rose episode in which he admitted to flying to her hometown to leave his journal on her front step so that she could read his genuine thoughts, which she never bothered to read. After all of this, I was basically panting in front of my television. And that was before they showed the segment of his superior kissing technique, which has become the stuff of Bachelor Legend.
The special also took some time to pre-introduce some of the women who would be dating Arie over several weeks in the hopes of finding true love and getting engaged. This is very helpful because it allows me to get a head start on my judgments. The special ended with a quick promo for the upcoming season, which teased way more drama than has been shown yet. I don't know if it's "The Most Dramatic Season Yet," but it looks pretty close. From the looks of things, one of Arie's contestants is going to get a surprise visit from an old flame extremely late in the game that could leave Arie alone and heartbroken once again.
The man on camera insists that he's not there to be a part of the show, he's just there to get his girlfriend back. As cameras attempt to capture his face, he moves away, insisting on retrieving his woman. Arie, for his part, looks very perturbed and simply says that he wants him to leave. This, to me, just seems very reasonable.
It is always possible, of course, that ABC is just toying with our emotions here. Maybe this guy came but it happens very early in the season before Arie is too attached. Then again, you never really know what's going to happen on The Bachelor. And that is the show's great mystery and great beauty. Just when you think you have the whole thing figured out, something absolutely bananas occurs. I. Cannot. Wait. Is it January yet?
Check out Romper's new video series, Romper's Doula Diaries:
Watch full episodes of Romper's Doula Diaries on Facebook Watch.