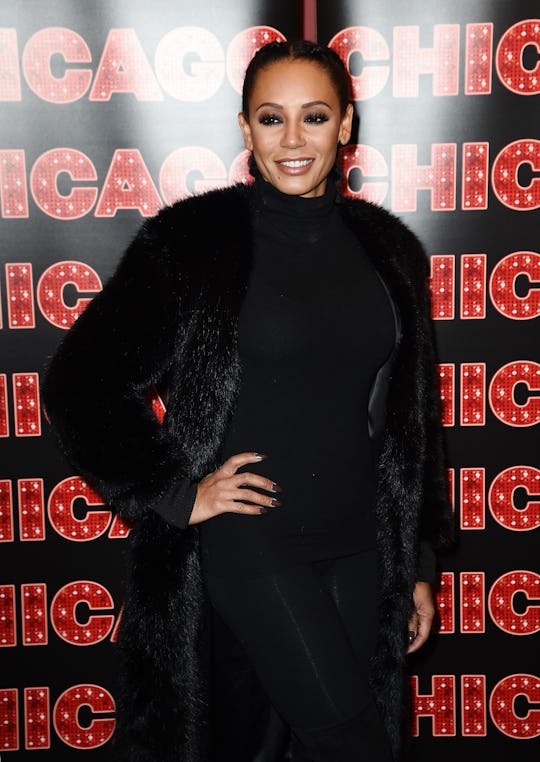 Nicholas Hunt/Getty Images Entertainment/Getty Images
Mel B & Husband May Be Getting Divorced
In a bit of sad news, Melanie Brown — Mel B to fellow Spice Girls fans — has reportedly filed for divorce from her husband, Stephen Belafonte, according to People. The two have been married for 10 years, now, and share one daughter together, 6-year-old Madison, as well as three other daughters from previous relationships. Brown reportedly filed for separation on Dec. 28. 2016, requesting joint custody of Madison. The news likely comes as a huge shock to dedicated fans, leaving many wondering, why Mel B and her husband are getting divorced in the first place.
As it turns out, Americas Got Talent judge Brown reportedly stated "irreconcilable differences" in the court papers obtained by People. She also asked that she and Belafonte share joint custody of their daughter. Romper has reached out to Brown's representation for comment and is awaiting a response.
It's a sad end to an otherwise sweet story: The couple dated for five months back in 2007 before tying the knot in a Las Vegas ceremony. Their daughter, Madison, was born in 2011 and the two seemingly enjoyed a happy married life in the subsequent years, with Brown posting many family photos on Instagram, speaking of her "sexy hubby" quite frequently. Still, you really can't judge a book (or relationship) by its cover, as evidenced by the fact that the former Spice Girl shared a photo of her and Belafonte together just last month, looking as in-love as ever.
"My baby boo @stephenthinks11," Brown captioned the above photo on Feb. 6. "We have been through everything that would normally tear couples apart and we have come out on the other side stronger, you loved me before I even new how to really love myself, you are my world honey and let's not forget you are a bit of a d--khead too xxxx."
It was a sweet and down-to-earth post that you might see on anyone's Instagram. Of course, since it was posted just six weeks ago on Belafonte's birthday, fans might be tempted to look for clues that the relationship was in trouble, but that wouldn't necessarily be right. After all, it's their business, not anyone else's.
If the divorce report is in fact true, then it would be yet another tough blow for the singer, who, just two short weeks ago, announced that her father, Martin Brown, had passed away after a long battle with multiple myeloma cancer. Given how difficult a time it must be for the family, it's understandable that she's refrained from announcing anything else herself.
Obviously, Brown and her family deserve privacy, especially during this trying time. Devoted fans may be upset for them, but the best way to show they care is to respect her space.