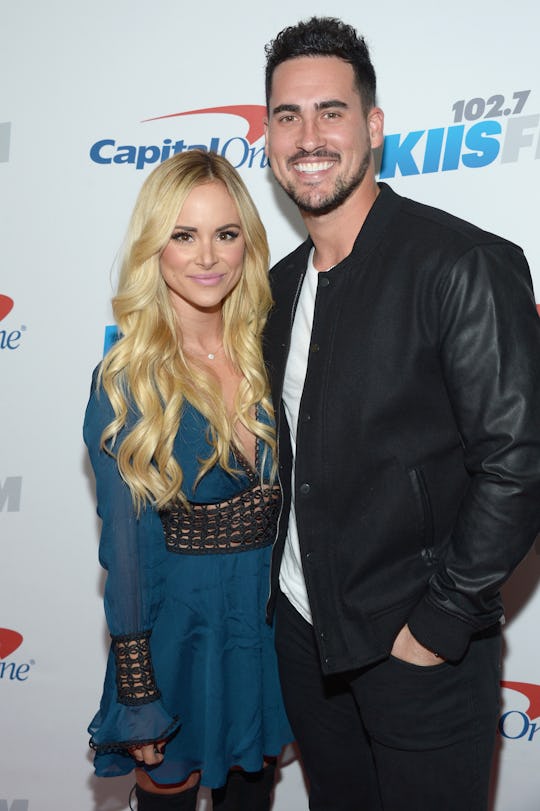 Matt Winkelmeyer/Getty Images Entertainment/Getty Images
Amanda Stanton & Josh Murray Couldn't Make It Work After 'BIP'
No fewer than three couples got engaged at the end of Season 3 of Bachelor in Paradise, but not all of these couples actually made it down the aisle. So why did Amanda Stanton and Josh Murray break up after BIP? Though they were pretty hot and heavy in Paradise, things didn't seem to translate beyond the resort. So now Amanda is back in Paradise to give things another shot. I sincerely wish her luck with that.
Last season on Paradise, Amanda seemed first to hit it off with Nick Viall, until she became close with Josh, who actually won Andi Dorfman's season of The Bachelorette (against Nick). Their engagement was also called off, and Andi wrote a tell-all book about the experience, basically painting Josh in a not so great light. Amanda didn't believe it at the time, and the two got very close, very quickly, as everybody could tell from Josh's gross makeout noises. Now after their breakup, Amanda and Josh are telling very different stories about how everything happened, and it is honestly just so sad to watch. Josh paints a picture of Amanda as mean-spirited and grasping while she consistently affirms that he's lying about her to the public. It's not a great look for anybody, but particularly not for Josh, who definitely seems to be everything Andi said he was.
Amanda told E News about a few red flags she'd seen while dating him that she just chose to ignore. I mean, even I saw the red flags and I'm just here on my couch judging other people's romantic decisions. Amanda said that Josh was very controlling of her and seemed more interested in how he was being portrayed than in dating her, particularly with regards to Nick Viall. She also said she almost broke up with him while the show was airing, but stuck through it all because of how wonderful their first date was.
After the breakup, things took a turn for the extremely messy. There was a dispute over a car that Josh purchased and wanted back from Amanda. She claims she tried to arrange a time to give it back. He claims she refused and actually called the police and sent them to her house. According to Us Weekly, Josh commented about his relationship with Amanda, stating: "We had a great time, some amazing times — we had ups and downs, like in any relationship, and unfortunately, it didn't work out. We learned a lot about each other after the show."
Breaking up is always difficult, but something tells me these two are better off apart.