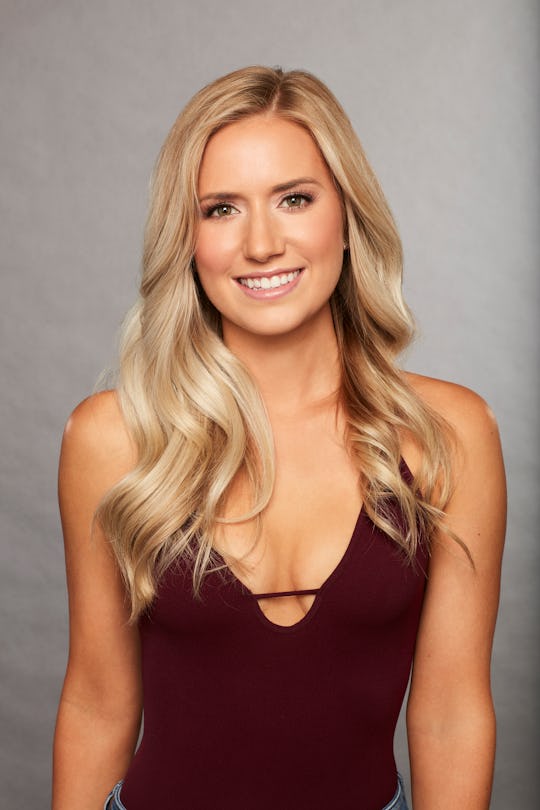 Craig Sjodin/ABC
Twitter Is So Confused About Arie & Lauren B.'s Awkward 'Bachelor' Date
Men can be hard to read sometimes, am I right? Like for example, sometimes you tell a man you're falling in love with him on a reality show and then he unexpectedly walks away leaving you sitting alone at a table on a random street in Tuscany wondering what the hell just happened. So seriously, why did Arie walk away from Lauren on The Bachelor? Their date has Twitter confused. And I'm scratching my head a bit myself.
They got something of a slow start, but in the past couple of weeks the last remaining Lauren has surged ahead of the competition on this season of The Bachelor. While the other women were busy opening up to Arie, Lauren kept her walls up and thus got him to reveal something deep about himself and his own romantic past. Still, it was a little surprising when, on their one-on-one in Italy, Lauren suddenly said that she was falling in love with him — the third woman to do so so far. But what was even more surprising was when Arie suddenly got up from the table and left his date delicately dabbing tears away from the corner of her eye with one silver-painted fingertip. So what gives, Arie?
Twitter, by the way, was not having any of this nonsense. Immediately after Arie got up without explanation the whole collective Bachelor internet reacted with a simultaneous, "Um, what on earth are you doing, sir?" It seemed to many people that he was walking away because he was getting ready to tell her that he just wasn't that into her. After all, she has been a lot (and I mean a lot) quieter than all the other women left on the show. Could he be really feeling that deeply for her? Lauren certainly seemed to think it was the end, and suggested that she'd maybe opened up too much. When he did return to the table after his mystery disappearance, she said that she was really good at reading people and that's how she knew something was off.
Well apparently we were all wrong, and Lauren's not that good at reading people after all because Arie came back with, "I am falling so deeply in love with you." To be honest, I can't say that I'm that surprised he feels this way. After all, she's the only person so far that he seems to be going after, rather than the other way around. I can't say that I like her more than some of my favorites among the group (Team Seinne/Kendall here), but I do see where their connection comes from. But this doesn't explain Arie's sudden disappearance. People had theories, of course.
So what was it? Was this a sly move by the producers to drum up some drama? Did Arie just have to respond to a call of nature? Did he have to go chat with the producers about how he was supposed to react in this moment? Unfortunately viewers never got to see the real answer because there was no interview and Arie didn't explain to anyone (including Lauren) why he had to go take a moment. Maybe he was just trying to wipe some tears away from his face. I honestly don't know.
What I do know is that Arie is definitely headed to Lauren's hometown in Virginia at this point. And that means he's going to meet her family and she's probably going to have to open up more than she ever has on this show before. But that also takes her one step closer to winning Arie's heart for the long haul.
Check out Romper's new video series, Romper's Doula Diaries:
Watch full episodes of Romper's Doula Diaries on Facebook Watch.