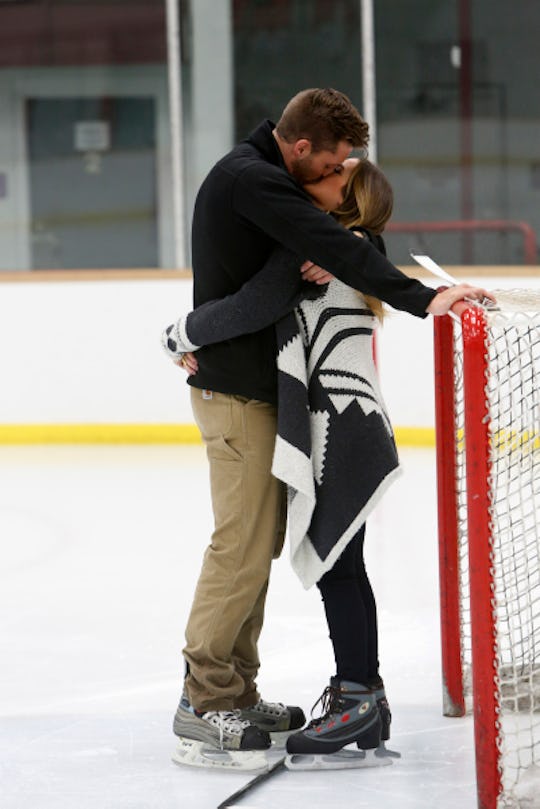 Adam Larkey/ABC
Why Did Chase Return On 'The Bachelorette'? He Did Not Take The Break Up Well
It's coming down to the wire on The Bachelorette, and with only three guys left, Chase, Robby and Jordan all did everything in their power to convince JoJo that they were the guy for her. JoJo's fantasy suite dates when smoothly with Robby and Jordan, where everyone awoke with suspiciously fresh hair and makeup, but things did not go so well for Chase. JoJo tried to explain that she didn't feel as strongly about him, and he kind of lost it. JoJo ended the night by saying goodbye to Chase, but it turned out that it was not the end of Chase's story. He pulled a Chad, and reappeared at the rose ceremony. So why did Chase return on The Bachelorette?
It all started when Chase decided to tell JoJo "I love you," which so far has worked wonderfully for some guys, and disastrously for others. Unfortunately for Chase, for him it was the latter. "I think she'll be excited to hear it," he told the camera. She was not. Chase took a leap, and told JoJo that he was 100 percent in love with her. Unfortunately, JoJo is not 100 percent in love with Chase, which she attempted to tell him, and he did not take it well. What followed was a tense, angry conversation in which Chase accused JoJo of never giving their relationship a real chance. "I was terrified to say it and look how it ended up," he told her bitterly.
Chase ended up being sent away in the car, but he didn't stay gone for long. At the rose ceremony, in the middle of telling Robby and Jordan that she had sent him home, Chase walked down the stairs. Why?
While we were all expecting him to plead his case one last time, Chase chose to go out like a gentleman. He told her that his first reaction was shock and anger, but he didn't want to end their relationship that way. He apologized, and told her that he wasn't angry with her anymore. This only seemed to make JoJo's decision more difficult. Where earlier she had been completely confident, as she watched Chase walk away (again), she lamented "Why is falling in love so hard?"
Why, indeed.