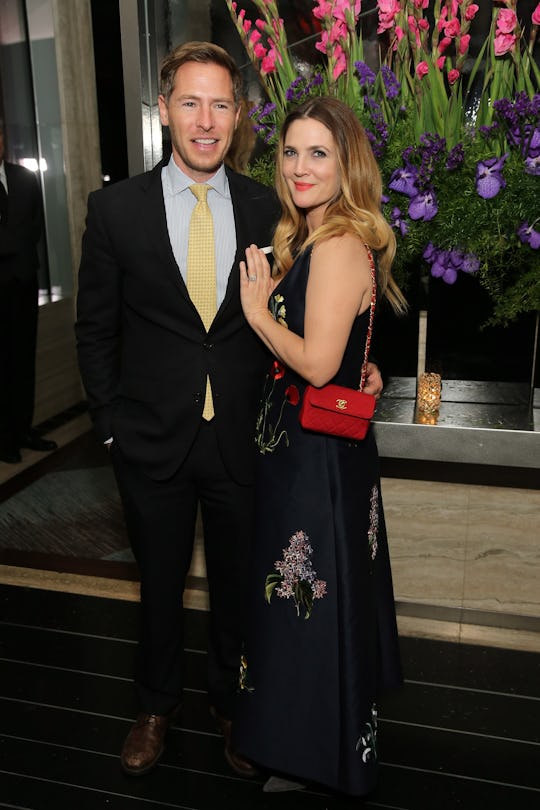 Neilson Barnard/Getty Images Entertainment/Getty Images
Why Did Drew Barrymore & Will Kopelman Break Up? They Were Married For Three Years
Drew Barrymore is everyone's favorite girl's girl. The actress-writer-producer-director makes and stars in some pretty great and legendary movies perfect for any girls night, but is also a Mom to daughters Olive and Frankie. After having a few wild and rough years during her time growing up in the spotlight, I was so happy when Barrymore found love with her husband, Will Kopelman. In turn, I was shocked when I learned that the two had split and had to wonder, why did Drew Barrymore & Will Kopleman break up?
It turns out, the low-key couple had a pretty low-key split as well. On Friday, it was confirmed by Page Six that the two had called it quits after three years of marriage. According to Page Six, the couple had been "having some difficulties" and decided to split because of it.
Barrymore was honest about her marriage with InStyle Magazine back in November possibly hinting at difficulties the two faced along the way of their marriage.
"It was never really love at first sight. Will struck a lot of my pragmatic sides. He was always reachable on the phone, someone who was a classy human being, someone who had this incredible blueprint of a family that I don't have," Barrymore said.
Barrymore continued to talk about their relationship in the same interview. "We've made many compromises and concessions, but when it comes to how we deliver likes and dislikes, we're polar opposites. It's still really hard."
Quotes like these, both honest and refreshing, gave people an honest look into a celebrity relationship and resonated with many — relationships are hard work.
The two had come under rumors of an impending divorce before. Radar Online reported that the couple were ending their marriage back in October. Shortly after the rumor spread, Barrymore gave an interview to US Weekly to set the record straight.
Barrymore spoke to US Weekly about more of the compromises made in their relationship. "My husband and I compromise on a lot of things like that, it's the little things that you can change that can make the relationship stronger," Barrymore said. "Compromise is about changing yourself for the better, it's an opportunity for you to become a more functional, better person."
Kopelman, 38, is an art consultant and son of former Chanel CEO Arie Kopelman. According to Page Six, the two met in early 2012 and married four months later. This was Barrymore's third marriage. Barrymore had been married comedian Tom Green in 2001 and bartender Jeremy Thomas when she was just 19-years-old. I wish the two the best as they go through this difficult time.