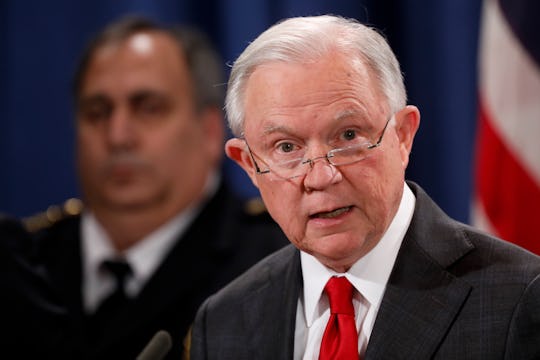 Aaron P. Bernstein/Getty Images News/Getty Images
Why Did Jeff Session Resign? The Decision Reportedly Came At Trump's Request
News outlets are reporting that Attorney General Jeff Sessions has reportedly resigned from his White House position. But some people are crying foul, wondering if he was forced to resign instead of being outwardly fired. Why did Jeff Sessions resign as attorney general? The decision reportedly came at Trump's request.
White House Chief of Staff, John Kelly, reportedly was the one who asked Jeff Sessions to resign on Trump's behalf, according to CNN.
In a written letter to Trump, Sessions said, "At your request, I am submitting my resignation," according to a report from The Guardian.
This would imply that he was given the option of resigning, perhaps instead of being fired outright.
Matthew Whitaker, Sessions' chief of staff, will serve as acting attorney general until Trump nominates someone to fill the position permanently, Trump said in a tweet.
While Sessions was one of Trump's first supporters, their relationship allegedly went south when Sessions decided to recuse himself from the Russia investigation, according to The Guardian.
It's reportedly been speculated that Sessions' resignation is so that Trump can appoint another attorney general — one that would be in favor of firing Robert Muller, who's heading the investigation into whether or not the Trump campaign allegedly colluded with Russia during the 2016 election.
Democrats are now scrambling to find out why Trump allegedly chose to push Sessions out now. Congressman Jerry Nadler, a Democrat representing New York's 10th district, tweeted:
"Americans must have answers immediately as to the reasoning behind @realDonaldTrump removing Jeff Sessions from @TheJusticeDept. Why is the President making this change and who has authority over Special Counsel Mueller's investigation? We will be holding people accountable."
Some also seem to be wondering if there's significance in the fact that Sessions resigned the day after Democrats regained control of the House, according to Roll Call.
Minority Leader, Senator Charles M. Schumer, a Democrat representing New York, responded to the news in a post-midterms press conference:
I find the timing very suspect, number one. But number two our paramount view is that any attorney general, whether this one or another one should not be able to interfere in the Mueller investigation in any way. They should not be able to end it, they should not be able to limit it, they should not be able to interfere with Mueller going forward and doing what he thinks is the right thing and that will help guide us as we go through this process.
As it is, now-Acting Attorney General Whitaker seems to think the Mueller investigation has gone too far and is in favor of stopping it completely, according to an op-ed that he penned for CNN in 2017.
"The President is absolutely correct. Mueller has come up to a red line in the Russia 2016 election-meddling investigation that he is dangerously close to crossing."
Trump has openly criticized Sessions on many occasions, with Twitter being one of his most-used platforms, so Sessions' departure didn't come as a total surprise to some.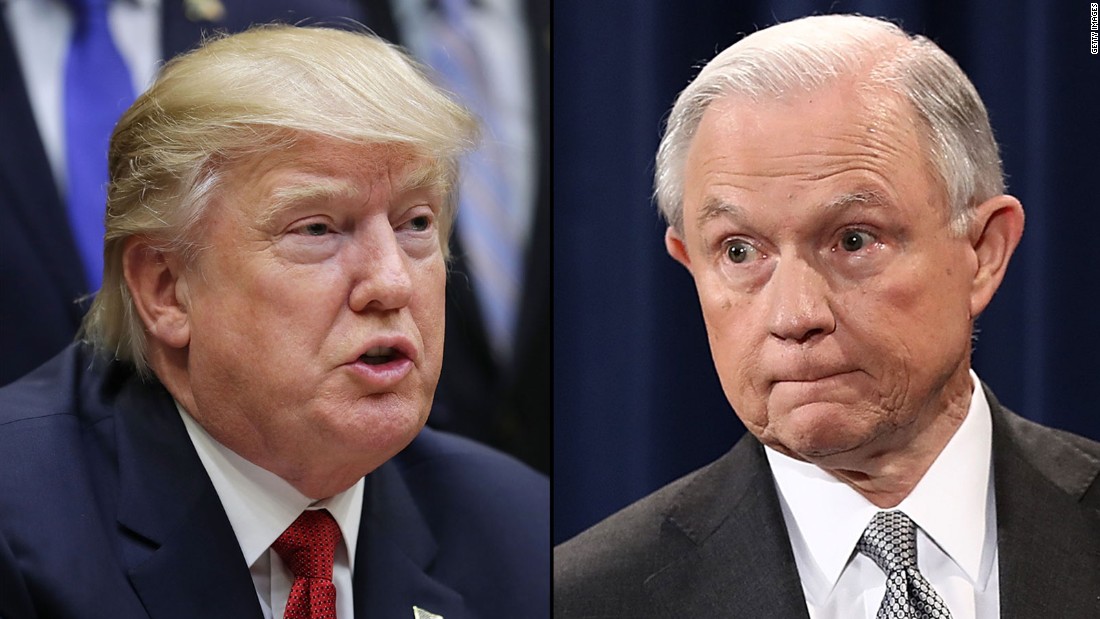 So far, the Mueller investigation has resulted in guilty pleas on federal charges for Trump's former campaign chairman, his deputy campaign chairman, his first White House national security adviser and a former campaign foreign/policy advise, according The Guardian.
Democrats are now calling for Whitaker to rescue likewise himself of the investigation, just as Session did, because of his alleged negative attitudes towards to Mueller, according to NPR.
Senate Minority Leader Chuck Schumer said:
Given his previous comments advocating de-funding and imposing limitations on the Mueller investigation, Mr. Whitaker should recuse himself from its oversight for the duration of his time as acting attorney general.
Sessions was attorney general for almost two years and during this time he zeroed in on sanctuary cities, threatening to take away federal funding, as well as working to develop a "zero-tolerance policy" for those crossing the border illegally, according to NPR.
And now, only time will tell how Sessions' resignation will affect the future of the Mueller investigation and who Trump will appoint in Sessions' place.