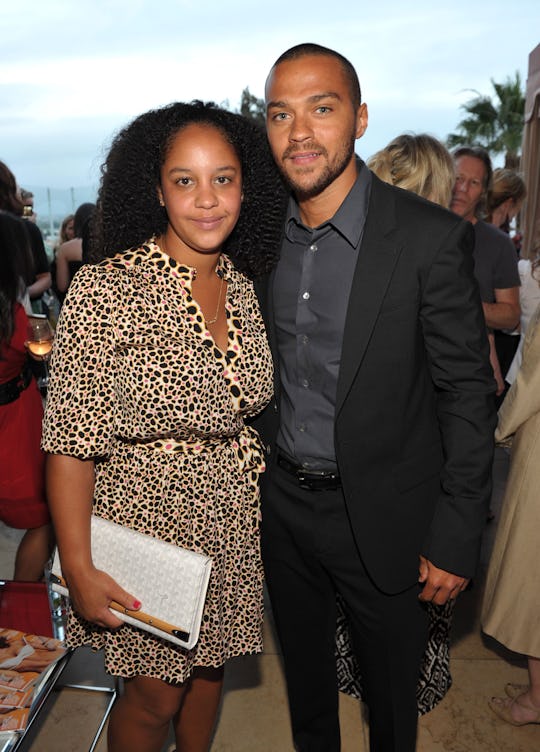 John Shearer/Getty Images Entertainment/Getty Images
Jesse Williams & Aryn Drake-Lee Split
Fans are absolutely heartbroken after learning that Grey's Anatomy star Jesse Williams and Aryn Drake-Lee filed for divorce after nearly five years of marriage. TMZ reported the sad news on Monday, citing an unnamed source who is reportedly close to the couple. While the celebrity gossip site reported that the split is amicable, it's unclear who wanted to put an end to the marriage, or if it was a mutual decision.
Understandably, fans are racking their brains for an answer and wondering why the couple, who have two young children together, called it quits. Romper has reached out to Williams' reps for comment regarding the divorce reports and is awaiting a response.
The reason behind their divorce remains unclear at the moment, but it looks like Williams and Drake-Lee, who married in September 2012, will try to make a co-parenting arrangement work. According to a divorce petition obtained by TMZ, which did not list a date of separation, the 35-year-old actor is reportedly requesting joint physical and legal custody of their 3-year-old daughter, Sadie, and 1-year-old son, Maceo. This essentially means that their children will live with both of them in their respective homes after the split and Williams and Drake-Lee will continue to make decisions together when it comes to matters involving their kids.
E! News reported that the documents also indicate that Williams requested to terminate Drake-Lee's spousal support, which in some situations means that the couple has a prenup, according to TMZ.
According to Us Weekly, Williams and Drake-Lee, a real estate broker, have known each other for nearly a decade, having first met in New York City while he was working as a schoolteacher. Aside from being together for many years and having a family together, their split is especially mind-boggling considering how sweetly the actor has spoken of his relationship with Drake-Lee.
"She's been with me through all different facets of my career," Williams told USA Today back in 2010. "She's stuck with me through thick and thick and thick and thin. We know each other in and out."
One year prior, Williams gushed about Drake-Lee's confidence and independence in an interview with People in 2009: "She is her own person. Being intelligent and self-made is a big deal for me."
Needless to say, people were devastated by this news and were quick to react to this shocking news on Twitter:
Although the couple was notoriously private, fans have been having a hard time accepting what appeared to be a rather sudden split. Especially since just last year Williams spoke so highly of his "amazing wife who changed his life" during his BET Awards speech in June 2016.
While this is certainly a sad turn of events, fortunately the couple seem determined to remain a parenting team even though they've decided to go their separate ways.