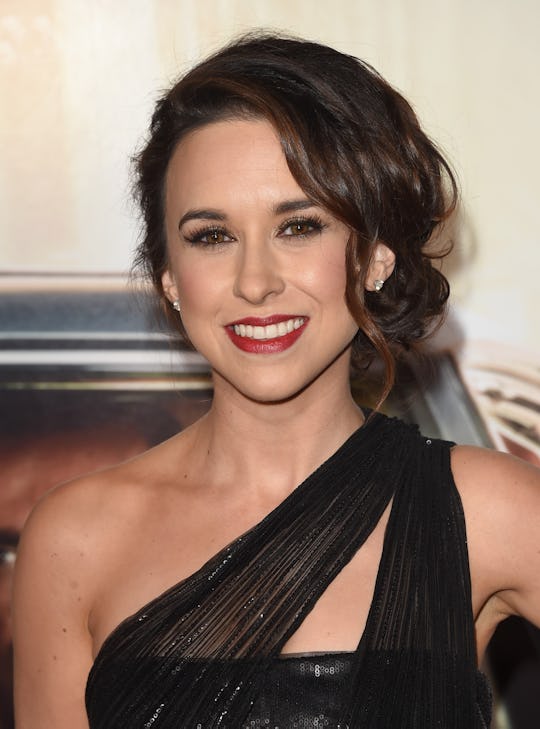 Jason Merritt/Getty Images Entertainment/Getty Images
Why Did Lacey Chabert Name Her Daughter Julia? The Reason Is Super Sweet
Choosing a name for your baby is a pretty big decision. But when you have a loving source of inspiration to help, the choice is simple. Two weeks ago, Lacey Chabert gave birth to a beautiful baby girl a chose a charming and sweet name for her first child with husband Dave Nehdar. So, why did Lacey Chabert name her daughter Julia? In a recent interview with People, the Mean Girls alum revealed the inspiration behind her daughter's name and it's super sweet.
"We named her after my mom," the new mom told People. "My mother and I have always had a very close relationship, so I wanted to honor my mom by naming my daughter Julia as well."
Last week, Chabert posted the sweetest photo on Instagram caption to announce the arrival of her baby girl. Julia Mimi Bella was born on Sept. 1, at 5:24 p.m., weighing 7 lbs., 3 oz.
"And then my soul saw you and it kind of went, 'Oh, there you are. I've been looking for you,'" Chabert captioned the photo. "One week ago I became a mom to this precious angel. Julia Mimi Bella."
The caption continued, "Julia, you are my heart's deepest dream come true. I love you more than I could ever say. Welcome to this big beautiful world sweet girl!"
The 33-year-old actress told People about the day her daughter was born and said it was "the most special moment" of her life.
"They laid Julia on my chest in the delivery room and my heart completely melted," Chabert told People. "She was just so peaceful."
The Party of Five star added about the first time she met her daughter:
She stared at me with the most loving look in her beautiful eyes as she studied my face. I instantly fell deeply in love with her. The pure joy of finally being able to see and kiss her sweet little face was a moment I'll treasure forever. She truly is a blessing from God.
The new mom really couldn't wait to meet her beautiful daughter. Just before baby Julia was born, Chabert joked on social media that she was 47 weeks pregnant and felt like she was going to be pregnant forever in beautiful photo of her about-to-pop baby bump.
While some fans may have thought that Julia's name came from her former Party of Five castmate Neve Campbell's character on the show, Chabert's naming inspiration from her mother is wonderfully sweet sign of the love they share.