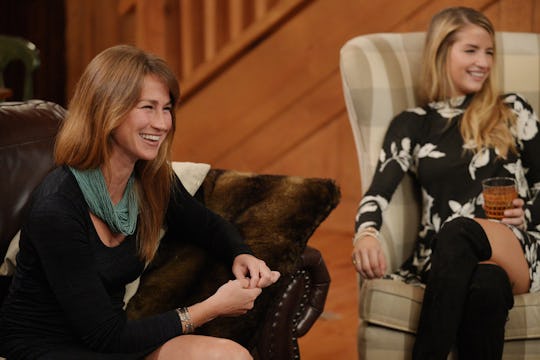 Jeff Gentner/Bravo
Landon Clements Has A Good Reason For Not Returning To 'Southern Charm'
Season 5 of Bravo's hit reality series Southern Charm premieres on April 5, but fans will notice one familiar face is notably absent, and you might be wondering what caused this change. Why did Landon Clements leave Southern Charm? Her departure from the show was announced in September, and since then the star has explained in interviews that she's just ready to get back to doing what she really loves, which is real estate and hospitality. Personally, she wasn't my favorite character among the group, but you can't deny that she definitely brought the drama, particularly with costar Kathryn Dennis.
In September 2017, Landon announced that she would be departing from the show after four seasons. In a statement to The Daily Dish, Landon explained her decision to leave the show and focus on her career. "I have decided to return to California where I will be pursuing my career in residential real estate," she said. "I recently renewed my license and am thrilled to join the team at CLIMB Real Estate." In an interview with People, the star elaborated a little more on her decision to pursue this line of work. "It wasn't really about filming or not filming, it was just what I wanted out of my life," she told the outlet.
Landon went on to say, "I love real estate and the hospitality … That's what I sort of wanted to get back into. I know that if I want to get to the next level of things, I really need to get to work and be with people who believe in me, and training with them all summer has helped me so much." Good for Landon for pursuing her goals and really committing to a career. If you're a fan of the show, you might be surprised to learn that she has a passion for real estate and hospitality. It was a pretty consistent plot point with her that she was sometimes a little aimless career-wise.
Indeed, just taking a look at her official Bravo bio, you can see about a dozen different directions her career has taken. She studied art history and historic preservation in college, then spent a few semesters in Italy "to sample the wine and architecture," before finding herself in Telluride Colorado where she worked as an interior designer. She then moved to Los Angeles to pursue this line of work, and started working at SBE and Philippe Starck as they developed hotels and night clubs. After that she moved to Aspen, Colorado to pursue photography and writing. It was only after this that she returned to Charleston where she "borrowed a friend's sail boat to live on, created a pop-up shop and now paints and works on her travel site Trovare." Wow.
In another interview with The Daily Dish, Landon explained her future plans. "Long, long term goals is I would love to do boutique hotels and get the funds to buy [them]," she said. She also went into a little bit of detail about her plans to get back into real estate, which was featured briefly as a plot point on the show. "I've dabbled in real estate always. My dad's a developer, so I've literally, since I was 12, like my summer job would be demographics or plotting places where they can build things," Landon said. "So I've always worked for him on and off. So now it's fun to get back in the family business."
In an Instagram post following her decision to leave the show, Landon wrote, "Nothing left to do but smile, smile, smile." So whatever your feelings about the star, you can't say she doesn't have a good attitude about it. Go get 'em, Lando.