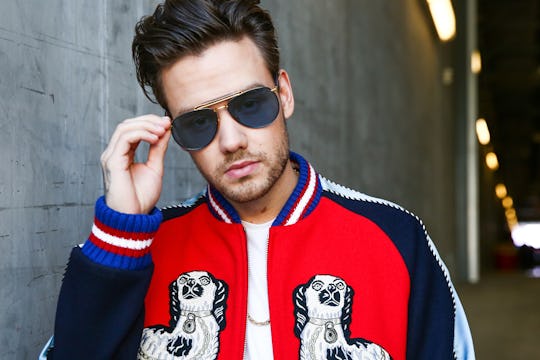 Rich Fury/Getty Images Entertainment/Getty Images
Why Liam Payne Named His Son Bear
Another member of One Direction recently joined the ranks of fatherhood — former band mate Liam Payne. In March, Payne and girlfriend Cheryl Cole welcomed the birth of their first child together, a son named Bear. While Bear Payne certainly wouldn't be the first famous "Bear" (Bear Gryllis, anyone?), it's still a certainly rather unique name, especially when paired with his last name. So why did Liam Payne name his son Bear?
Payne spoke to Total Access recently and revealed that "Bear" wasn't exactly his first choice of baby names for his son. "It was like an internal battle," the 23-year-old British pop singer said.
According to Payne, girlfriend Cheryl wanted a really "unusual" name for their son, while he wanted something traditional. In the end, it's the lasting impression that the name Bear leaves in its wake that propelled the name to the top of their baby name list. "The reason she chose Bear in the end was because Bear is a name that when you leave a room, you won't forget," Payne said. He added, "And I like that." Well, there you have it.
But, according to Payne, even once his son was born, he still wasn't totally on board with his name.
"You know what? Now he is Bear," Payne told Total Access. "When I look at him, he's just Bear. At first I wasn't really having it. I was like, 'I'm not really sure. I don't really understand.' Now I look at him and he's Bear." I don't really understand either — I feel like I've said Payne's son's name so many times now that the word and name "Bear" has just lost all meaning.
Payne also said noted that, "You become your name as you get older anyway." As someone with a fairly unique name — maybe not in Japan, but at least in the United States — I can totally relate.
There definitely won't be any name mix ups should Bear team up with Freddie Reign Tomlinson in a One Direction father-son playdate. There's no denying that Bear Payne certainly is a statement-making name... I'm just not exactly sure what that statement is per se. It's no Max Power, that's for sure. But Bear Payne is definitely an intense moniker that will surely leave plenty of substitute teachers doing a double take when reading their attendance sheets. Of course, the truest test of its baby power will be to see if Bear starts showing up in the list of Top 10 Baby Names over the next few years. Fingers crossed.