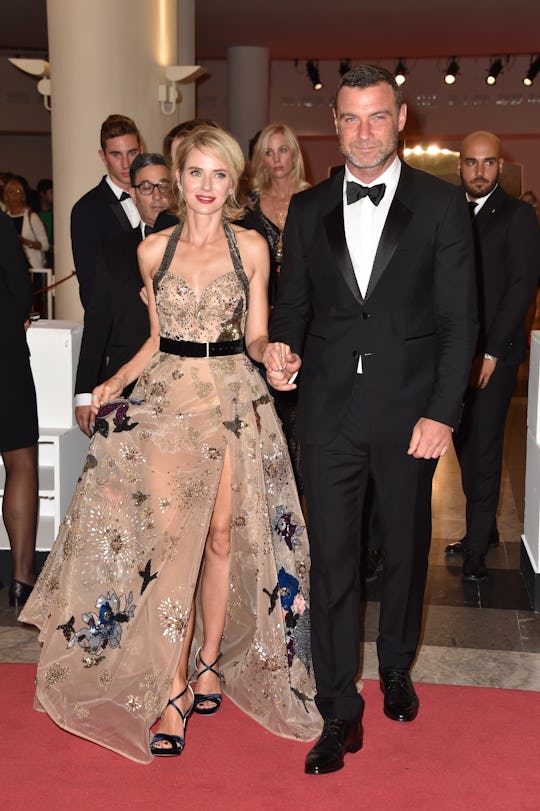 Pascal Le Segretain/Getty Images Entertainment/Getty Images
Why Did Liev Schreiber & Naomi Watts Break Up? They Seem To Have Parted Amicably
After last week's Brangelina shocker, you may have thought that you were done with big celebrity break-ups for a while. But nothing lasts, true love is dead, and you were wrong. Long-time partners Liev Schreiber and Naomi Watts are separating after 11 years together, and all the rest of us can do is do is scream "WHY???" to the heavens. At least it appears that the split was amicable, so you can keep on liking both of them.
Schreiber, best known as the titular Hollywood "fixer" on Ray Donovan, and Watts, an Oscar-nominated actress known for movies like The Ring and The Impossible, began dating in 2005. They never married, but had two sons together, Alexander (known as "Sasha"), age 9, and Samuel, age 7. Unlike Brad and Angelina, Schreiber and Watts mostly kept their personal lives out of the spotlight, although they've given interviews about their relationship in the past.
As recently as June 2016, Schreiber gave an interview to Esquire where he talked about the couple's first date—she invited him out dancing but was talking to Sean Penn, so he left. She chased after him, and they went for cupcakes—and called her a "ray of light," saying:
I decided I was going to make a family with this person. For better or for worse, I stepped into a partnership with somebody. We were gonna bring kids into this world and try to love and respect each other.
Still, it sounds as though the split was more about people changing over time rather than any scandalous or dramatic event. The couple gave a joint statement to Entertainment Tonight on Monday, saying:
Over the past few months we've come to the conclusion that the best way forward for us as a family is to separate as a couple. It is with great love, respect, and friendship in our hearts that we look forward to raising our children together and exploring this new phase of our relationship. While we appreciate your curiosity and support, we ask the press to be mindful of our children and respect their right to privacy.
And those who will miss seeing the couple together will have another chance. Watts and Schreiber co-star in The Bleeder, a boxing movie that the couple recently promoted together at the Toronto International Film Festival.
Best wishes to the family as they go through this unpleasant time. And for the rest of us, let's hope this is the last bad news about love for at least another few months.