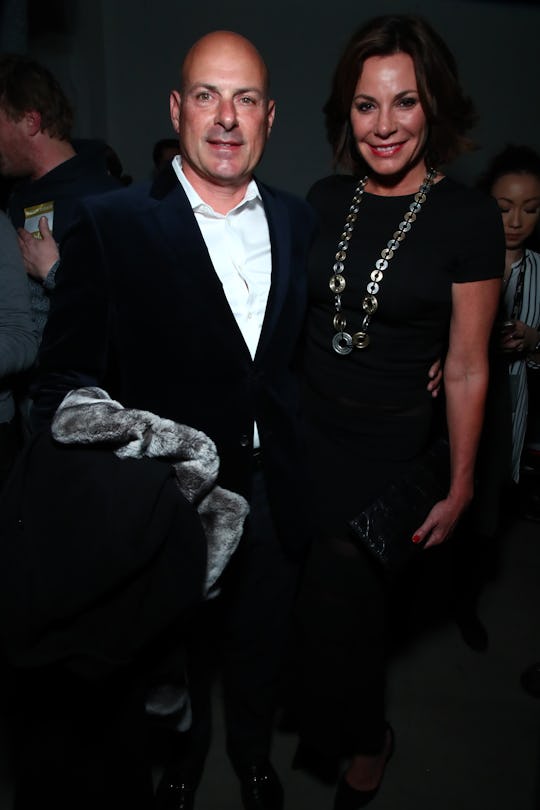 Astrid Stawiarz/Getty Images Entertainment/Getty Images
Luann & Tom D'Agostino Have Split — But Why?
After a little over seven months of marriage, The Real Housewives of New York star Luann D'Agostino announced her divorce from husband Tom. But why did Luann & Tom D'Agostino split? Luann didn't offer any details when announcing the news on Twitter on Thursday Aug. 3. She only expressed her sadness over the situation, along with a request that her followers respect her privacy.
The decision to divorce appears to be a recent one, and neither Luann nor Tom has shared their reasons for choosing to end their marriage. Though rumors of an impending split were swirling in mid-July, Luann and Tom made it sound as though they were planning to stay together. In July, Tom told Us Weekly, "There is a lot of love here. We want it to succeed."
However, just a day before that interview was published, Page Six had reported that the D'Agostinos were having some difficulties and disagreements. Luann and Tom haven't publicly revealed why they split yet, but viewers of The Real Housewives of New York had seen the issues that seemed to plague their relationship from early on, including Tom's alleged past relationship with Sonja Morgan and an incident before the wedding in which he was spotted out with another woman.
Luann's marriage to Tom had been a contentious topic on RHONY for both of those reasons. Bethenny Frankel was the one to break the news to Luann in Season 8 that Tom had been unfaithful, though in the aftermath Luann defended Tom and insisted that they had overcome what happened. Though shortly before the wedding Luann told People she was "devastated" by Tom's infidelity, she also said, "I'm not going to let a stupid kiss ruin the rest of my life. He screwed up. What he did was wrong. But this wasn't premeditated. It wasn't an affair. It was a mistake."
Luann also said they were stronger than ever afterwards, and she seemed happy throughout the ninth season of RHONY after the wedding. According to Luann, even less than a month ago they were still trying to work through their problems, telling People in a statement, "Tom and I are in love, and marriage takes work. We are working on this together."
Without official word from Luann or Tom, fans can only speculate about what exactly led to their decision to divorce after trying so hard to work things out — even if the evidence seems to paint a pretty clear picture.