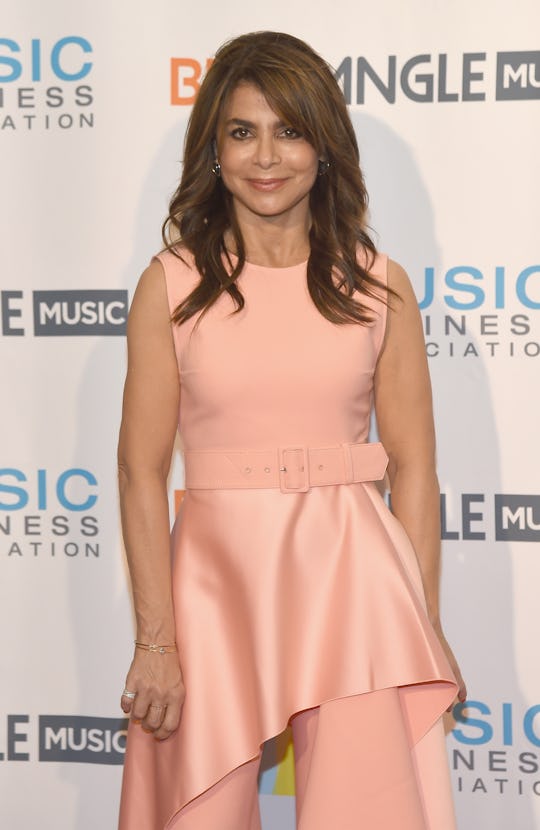 Rick Diamond/Getty Images Entertainment/Getty Images
Paula Abdul Will Be MIA On 'SYTYCD' Season 14
It's time for an all new Season 14 of So You Think You Can Dance and fans can't wait. But while it's true that many are excited to see the return of Mary Murphy as a judge, many were also sad to see Paula Abdul abdicate her seat on the judge's panel. So why did Paula Abdul leave SYTYCD? It turns out the singer is currently on tour.
Abdul is touring the country as part of the Total Package Tour with New Kids on the Block and Boyz II Men. According to Live Nation, she'll be touring all summer long, which is when SYTYCD airs. Obviously, it would've been extremely difficult for Abdul to try and do both — hence why she's not judging this season. But don't worry fans, this may not be the last you see of Abdul on the show. She'll probably return in the future when her schedule is a little less hectic.
Unfortunately, her main focus right now is actually recovering from an injury. The singer had to cancel her performance in Denver, Colorado on Saturday because of a "temporary injury," according to ET Online. However, in a statement, she made it clear that she will be continuing with the tour as scheduled and just needs "short rest and recovery."
As for SYTYCD, Nigel Lythgoe and Vanessa Hudgens will join Murphy as judges for Season 14. This season is also returning to the show's roots. While Season 13 was "The Next Generation," and focused on child dancers, this season is returning to the regular style of the show with contestants between the ages of 18 to 30 years old.
Based on the sneak peeks that have already been released, it's clear this season will be filled with a lot of interesting and stylish dancers. In one preview, a hip-hop dancer, Robert Green, dances to Missy Elliot's "I'm Better," and incorporates some classic dance moves into his routine as well. In another clip, sisters Anastasiia and Viktoriia do a very expressive partner dance to "Outlands" by Daft Punk, in which they tell a story that's hard to describe. You kind of just have to watch it.
Lastly, another couple, Kristina and Vasily, try something new in their audition, in which Vasily begins the dance blindfolded. The classical performance, done to "Beethoven's Silence" by Ernesto Cortazar, received a round of applause from the judges and it'd be surprising if they didn't make it through to the next round.
You can see all these performances and more when So You Think You Can Dance premieres on Monday, June 12 at 8 p.m. ET on FOX.