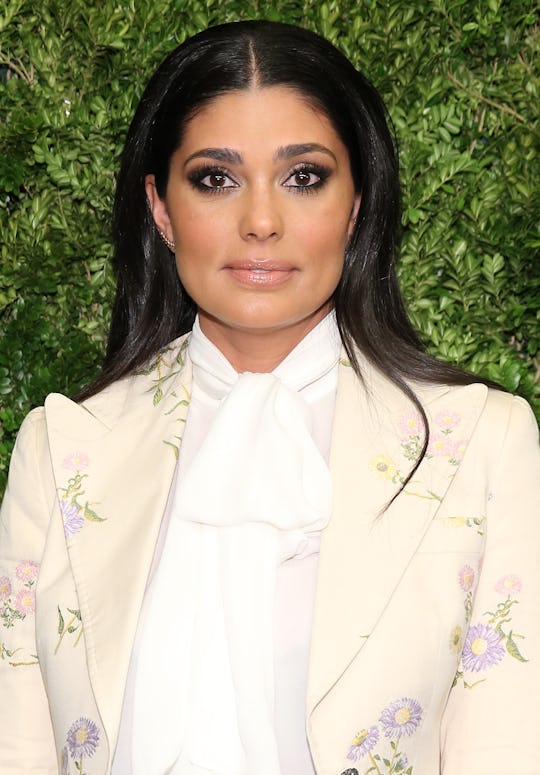 Neilson Barnard/Getty Images Entertainment/Getty Images
Why Did Rachel Roy & Damon Dash Divorce? It Was A Tough Situation
Ever since Beyoncé released her sixth studio album, Lemonade, on Saturday, the BeyHive has been abuzz wondering just who is this "Becky with the good hair" — more specifically, the woman with whom it seems Beyoncé alleges that her husband Jay Z has cheated on her with — as mentioned in the fourth song on her album, "Sorry." In a flash of drama so bright it's nearly blinding, the mysterious "Becky" may have outed herself on Instagram as New York-based fashion designer Rachel Roy, once married to Roc-a-fella Records and Rocawear co-founder, Damon Dash. So, why did Rachel Roy and Damon Dash divorce? No one has confirmed the rumors about Jay Z or Roy and they are purely fan speculation so far.
While details are murky and scarce, here's what we do know: Roy and Dash met while working together at Rocawear, where Roy started as an intern. The couple married in 2005, and they had two daughters together, 16-year-old Ava and 8-year-old Tallulah. The couple then split in 2009. Then, in 2015, Roy was awarded sole custody of their two daughters with Dash having limited visitation rights. Just three days after losing custody of his kids, Dash sued Roy for $2.5 million for mismanaging their fashion business. And if Dash's Instagram last year — and his daughter's comments on it — are indicative of Dash's and Roy's relationship, the whole situation was a mess.
At the time Roy filed for divorce, Dash was already having a pretty terrible year financially: he had to sell his stake in the mega clothing company, Rocawear, to Jay Z. Dash also reportedly owed $2 million in back taxes to the state of New York in 2009 and faced foreclosure on several New York condos. It was reported in 2013 that Dash "abandoned" a mansion on which he owed more than $162,000 in back rent. Clearly, financial troubles have plagued Dash before and after his split from Roy. While money may have ultimately played a major role in the end of their marriage, other details have emerged over the last seven years since their divorce.
In court documents from their bitter custody battle, Dash claimed that Roy threatened his life with a knife. He also alleged that Roy got behind the wheel drunk with their daughter Tallulah in the car. Roy did not immediately respond to Romper's request for comment. Meanwhile, during their custody battle, Roy and her daughters were granted a restraining order against Dash. In a post to Instagram, Dash wrote, "I can't even pick my daughter up, haven't seen her in three weeks, four weeks. It's considered kidnapping just to raise my kid." Dash wasn't shy about their custody battle on Instagram, either:
And then there was this heart-wrenching post from Dash just a few weeks later:
Whatever the specific reasons between Roy and Dash for their divorce, we may never know. All we do know is that it wasn't pretty.