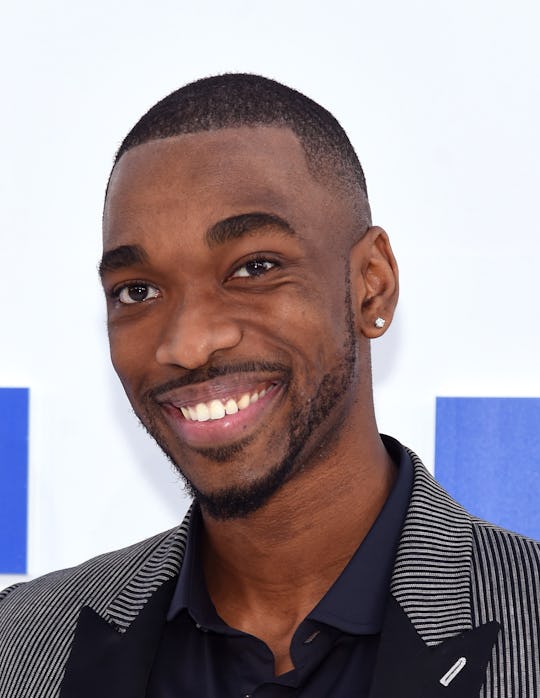 Jamie McCarthy/Getty Images Entertainment/Getty Images
Why Did Taran Killam & Jay Pharoah Leave 'Saturday Night Live'? They Won't Be Back
The premiere of Saturday Night Live's 42nd season airs on Saturday with Margot Robbie as the host and celeb guest, but two faces won't be returning. So why did Taran Killam and Jay Pharoah leave SNL anyway? Their departure was announced in late summer but it came as a big surprise to fans of the show. Neither of them has officially commented on the changes though Killam said that he had "no idea" why his contract wasn't renewed.
At the MTV Video Music Awards in August, Pharoah said on the red carpet, "Listen, man, transitions happen at the show. That's how it happens." Pharoah also posted a picture of himself, Killam, and their castmate Vanessa Bayer to Instagram with the caption, "my fam for life."
Only show runner Lorne Michaels has said anything about the cast members' departures. Michaels said in an interview with USA Today, "I think they were great, and they did wonderful work when they were with us. They served the show well, and are two people I really care about." But he defended the changes, saying, "Change is the lifeblood of the show; it always has been."
Jon Rudinsky, who was on the show for just one season and did impersonations of Wolf Blitzer, among others, also won't be returning for another season. It's a bummer all around.
It's especially a disappointment with the presidential election on the way. Killam had been doing Donald Trump for some time — until he was replaced by former cast member Darrell Hammond last season. Pharoah was pretty good as GOP primary candidate Ben Carson, among other roles. But don't worry. There will be a good Trump.
Alec Baldwin will make his premiere on Saturday as the new Trump, according to Michaels. And it was all former cast member's Tina Fey's idea. Michaels said that after she floated the idea, he talked to Baldwin, who was wrapping a movie and expecting a new baby. It didn't seem like great timing, but slowly the idea grew on him and the rest of the cast. "I thought he'd be great with Kate [McKinnon]," who plays Democratic nominee Hillary Clinton, Michaels joked.
He also wished the cast members well. "Hopefully it's for the best. I'm not worried about either of them [Killam and Pharoah] going on to success," Michaels said.
There doesn't seem to be too much bad blood, or if there is, no one is talking about it. For sure, Baldwin, McKinnon, and the rest of the cast will make us all laugh well into November (and Americans are probably going to need it), but it's always sad to see familiar faces go. There's no word as to what Killam will be doing, but Pharoah is filming Showtime's White Famous, by Jamie Foxx, so if you need your fix, you know where to find him.