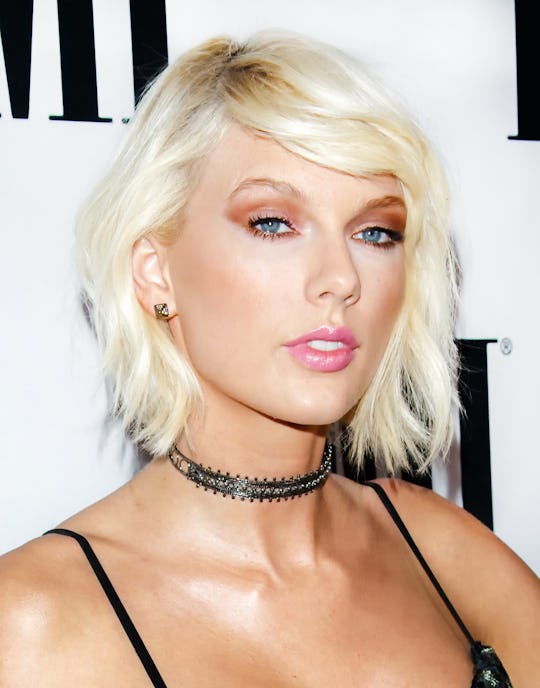 Mark Davis/Getty Images Entertainment/Getty Images
Why Did Taylor Swift & Tom Hiddleston Break Up? Sources Claim Long-Distance Took Its Toll
Taylor Swift didn't have the best summer. From a petty break up with Calvin Harris, to the #KimExposedTaylorParty that was thrown in the wake of Kanye's "Famous" video, it seems like she just can't win. Her latest troubling development? A break-up with her newest boyfriend. So why did Taylor Swift and Tom Hiddleston break up? Sources speaking to Us Weekly recently claimed "it was hard making their schedules work and they were upset they couldn't see each other." People also reports that a source assured that the split itself was amicable. So alas, after three months of drama, Hiddleswift is no more.
Eight members of Swift's girl squad have unfollowed Hiddleston on Instagram over the past few months, reports Yahoo — a phenomenon which reads a few different ways. Hiddleston has four IG posts total and, well, still used Pic Stitch to collage an old #tbt. Honestly, it's not the most engaging account and maybe not worth the follow. On the other hand, Hiddleston only follows 11 people, with exactly zero squad members making the cut. Let's be real: You gotta give what you get. Interestingly enough, Hiddleston, however, does still follow Swift, and Swift follows Hiddleston, too. Keep an eye on those follows in the coming weeks to see how "amicable" the split truly was. Remember when Swift deleted her Instagram pics of Calvin Harris? Forgive, forget, delete, unfollow.
The Us Weekly source also claimed that Hiddleston is "embarrassed that the relationship fizzled out." Apparently, Swift allegedly wasn't comfortable with their relationship being so public, given the press' fascination with her past (as well as her present). "She was the one to put the brakes on the relationship," the source claimed. Marie Claire was quick to note that this language makes it sound like a temporary break instead of a break up, but hey, it's just a theory.
Hiddleston squashed speculations that the relationship was a publicity stunt, saying "the truth is that Taylor Swift and I are together, and we're very happy" in a comment to reporters this past July. Publicity stunt or not, for such a short relationship it definitely had a full-fledged relationship's share of drama. Swift has definitely been lying low in recent months, opting for jury duty instead of the VMAs, exclusively posting birthday Instas, and tweeting with diminishing frequency.
For now, tt might be best for Swift to do more of the same and let another celebrity relationship take the spotlight (like Rihanna and Drake? Please? We're begging you!).
Swift's representatives did not immediately return a request for comment.