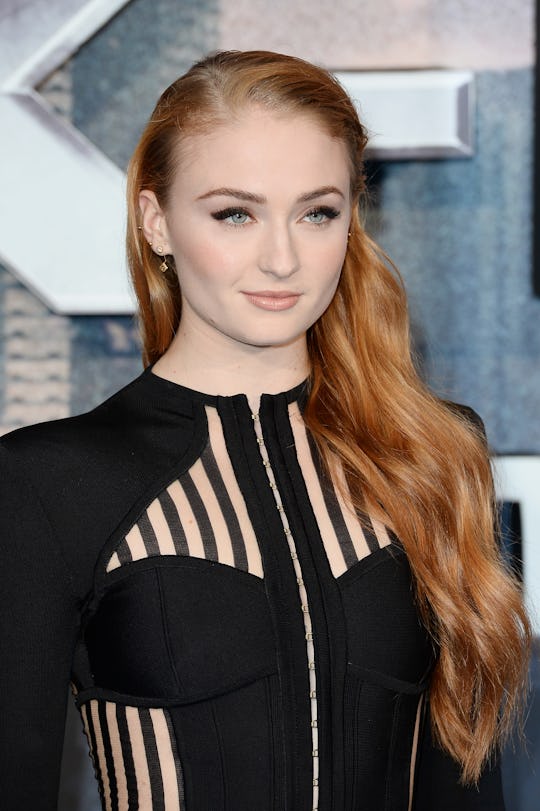 Jeff Spicer/Getty Images Entertainment/Getty Images
Why Didn't Sophie Turner Get An Emmy Nomination? Her Season 5 Performance Was Stellar
The Emmy nominations were announced Thursday morning proving once again that you can't win them all. As in, there is always going to someone or some TV show snubbed when they should have been hella recognized for their work. Like Sophie Turner, A.K.A. Sansa Stark on Game of Thrones, who played what was probably one of her harder seasons of the show and wasn't nominated for a thing. So, why didn't Sophie Turner get an Emmy nomination this year? While no one expected her to get a nomination for leading actress in a drama, and honestly no one from Game of Thrones was nominated for lead in a drama, we at least expected a nod of some kind. Like, oh I don't know, best supporting actress in a drama maybe? But Turner was snubbed for that too, even with three of her female co-stars getting supporting actress nominations in the category.
So why didn't Sophie Turner get nominated for an Emmy this time around? If we look at the story lines that Turner, Lena Headey, Emilia Clarke, and Maisie Williams worked through on Season 5 of Game of Thrones, it could be said that Sophie Turner's was monumental for her character, yes, but that it wasn't quite big enough.
If we look at Turner's most recent season of Game of Thrones, we can see how her character grew up considerably and really came into her own, but for Season 5, Sansa Stark wasn't as central of a player. Instead, she was being played kind of nonstop, as her character is known to deal with. And as usual, Season 5 of Game of Thrones saw the characters of Daenerys, Cersei, and Arya very much a part of the season and the integral story lines, unfortunately.
Sophie Turner may have been snubbed this year for her Season 5 performance in Game of Thrones, but if Season 6 has shown us anything of the character and the actress's range really, it's that there is so much more she can do and there are still a couple of more chances for Turner's acting skills on Game of Thrones to pay off on the Emmys. We aren't gonna lie, though. Seeing our girl Sophie snubbed like this when almost all of her main female co-stars get nominations seemed like some giant plot to turn the Game of Thrones family against each other, but once the dust settles, it'll be fine.
Like Sansa Stark, Sophie Turner will be able to move past this with the kind of grace and aplomb that won't even surprise any of us. The first five seasons of Game of Thrones allowed Sophie Turner to turn Sansa Stark into a strong political woman, so her time will come. Or, if not, we riot.