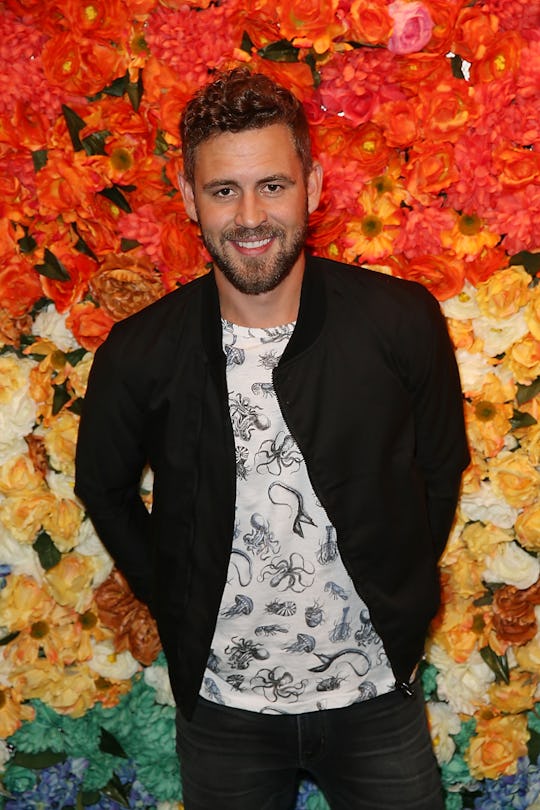 Joe Scarnici/Getty Images Entertainment/Getty Images
Why Do Josh & Nick Hate Each Other On 'Bachelor In Paradise'? Well, It's A Long Story
I am fairly certain that Josh Murray was brought onto Bachelor in Paradise purely for the sake of the drama that was sure to unfold in his wake. His rivalry with Nick Viall, who was already at the resort, is a tale as old as Bachelor Nation. Wait, you ask, why do Josh Murray and Nick Viall hate each other? The beef between the two hunks goes back a long way, all the way to when they were both vying for Andi Dorfman's heart.
Nick came in second place in both Kaitlyn Bristowe's season of The Bachelorette and in Andi Dorfman's season, where he lost to Josh. This explains why Nick's job title is listed on Bachelor in Paradise as "Runner up." While sometimes old rivals can eventually move and and get along, it doesn't look like Nick and Josh are these kinds of rivals. When JoJo's season wrapped up, Josh tweeted "Welp, let's see who the next Bachelorette is, 3rd times always a charm, you got this bud," in an obvious reference to Nick and his tendency to come in second. Unfortunately, history seemed to be repeating itself when Josh arrived in Paradise and immediately went after Amanda, who was the only woman Nick said he felt romantically interested in.
The confrontation between Josh and Nick following this was... tense. Nick tried to call Josh out for immediately swooping in on the woman he was interested in, and Josh rebuffed his accusations by saying "God has a plan" or something. Josh blamed shifty editing by producers for making the confrontation seem more intense than it was, but Nick was pretty clear in calling Josh "obnoxious."
Nick has furthermore been clear that he thinks the producers don't try and edit things that didn't happen, and really try only to tell the story that happened. Josh has definitely dialed down the animosity on his end, even tweeting support of his old rival and his relationship with Jen Saviano.
However, some outlets are reporting that the relationship between the two might not actually be cordial, as Josh has been trying to reach out, and Nick is not responding to his calls. I applaud Josh if he's really trying to offer up a truce or something, I'm just not sure I trust him.