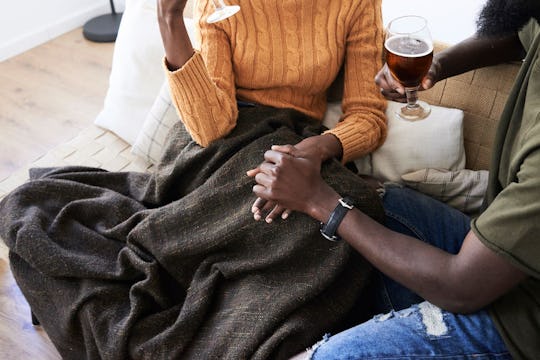 Ivan Gener/Stocksy
Why Do Women Feel Colder Than Men? 7 Strange, Scientific Reasons Why You're Freezing
The most romantic line of any movie is "I love that you get cold when it's 71 degrees out" from When Harry Met Sally. It beats all other declarations of love partly because it shows how well Harry knows Sally, but also because it brings much-deserved attention to the struggle women face of being *constantly* freezing. Seriously though, there are scientific reasons women are colder than men, and some of them are pretty weird.
Many an experiment has proven that it's not in your head; women actually do feel colder more often than men, though you likely know that from your everyday life. (I'm wrapped in a blanket as I write this.) These findings can't speak for the experience of every person on the planet, of course; some men run cold and some women run hot, especially in different phases of their life like during pregnancy or menopause. But in general, women are likely to be chillier than their male counterparts, and it's all to do with your very bodily make up.
So read on to find out some of the weirdest reasons you're always fighting with your partner about how many blankets should be in your bed, and consider investing in thermal pajamas.